Ron Buitelaar, Chief Commercial Officer at Cofano Software Solutions, joins the Coastlink discussion focussed on connecting short sea shipping with other modes. As digitalisation continues apace in the logistics, ports and shipping sectors, utilising systems and platforms to maximise efficiency in time, cost and environmental factors become ever more important.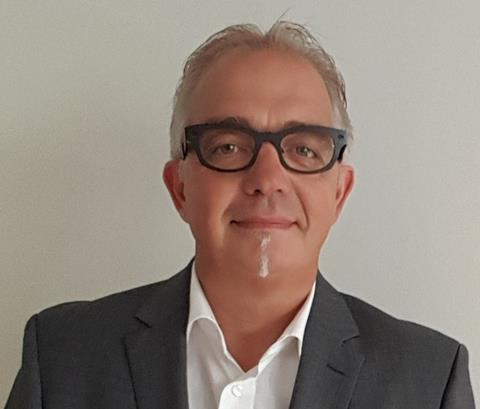 Ron will provide his insight on a state of art cloud-based software solution which proposes an end to end freight journey planner. Connecting all intermodal transport options – rail, barge, shipping, air and road, Cofano's smart and intelligent software solutions look at optimising routes including those affording the lowest carbon emissions. With their portfolio of smart systems already in operation across Europe and the UK, Ron will look at the benefits being seen through 'joining the dots' with the right technology.
Ron will join the panel in Session 2 of Coastlink which will concentrate on "Joining the dots: Connecting short sea shipping with other modes". He will join moderator Alex Veitch, General Manager – Public Policy at Logistics UK, and representatives from the Port of Antwerp, the Port of Gdansk, and the University of Antwerp. The panel will look at connectivity through the ports and hinterland and the step changes in modal shift.
Ron has a wide experience in the international logistics and transportation industry having previously held senior management positions with DHL and Samskip. With an education in commercial economics and a passion for automation with knowledge and creativity – Ron's recent move to Cofano Software Solutions was a logical one.
To benefit from the informative panel debates at Coastlink join us at the host port in Antwerp. Coastlink will be held on 21 & 22 April 2021 at the highly prestigious Port House, with session topics including:
 Session 1: Market Sector Overview: Industry Challenges and New Opportunities for Short Sea & Feeder Shipping
 Session 2: Building Connectivity & Networks for the future – linking Short Sea & Feeder Shipping to Intermodal Transport Routes
 Session 3: Looking to the future – Improving efficiencies through Digitalisation & Innovation
More information on the event and how to book your place can be found on the Coastlink Website. Alternatively, please call the team on +44 1329 825335 or email info@coastlink.co.uk