Planning to attend GreenPort Congress & Cruise 2023? Take advantage of the 20% Early Bird discount on the delegate rate.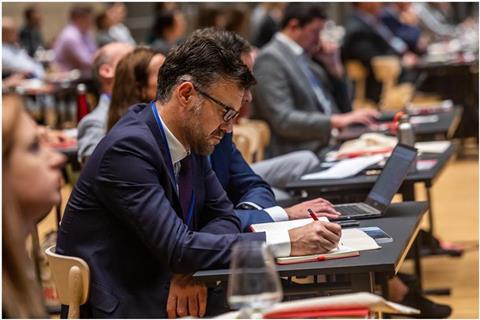 Save up to €432 on delegate places paying only €1728 by booking your place before 31st August.
The conference hosted by Port of Lisbon will be held at the Alcântara Maritime Station, comprises of 2 days of application presentations and workshops in plenary and stream sessions. The 3rd and final day concludes with a technical tour of the Port.
Co-inciding with the 135th anniversary of the Port of Lisbon, GreenPort Congress and Cruise will showcase this vibrant port city to Europe from 18-20 October.
The two-day sessions will cover:
Cruise Infrastructure Development
Carbon Neutral Ports
Shore Power
Infrastructure Development for Ports
Port Endeavour workshop
ESG - Environmental, Social and Corporate Governance Workshop
Offshore Renewables & Alternative Energies
Waste Management and Circular Economy
Blue Growth
Digitalization and Technology
This year, delegate places for the combined event include the following:
Choice of conference streams including GreenPort Cruise on day 1
Two-day conference attendance at GreenPort Congress
Full documentation in electronic format
Lunch and refreshments throughout
Place at the Welcome Reception
Place at the Gala Dinner
Place at the Port Tour
Under 2 weeks remaining to secure your place at our early bird rate. Book today and save 20% by using the code GPCEARLY for discounts on Combined rates and GPCrEARLY for discounts on Cruise rates. For more information contact the team on +44 1329 825335 or email congress@greenport.com.