Anaëlle Boudry, Senior Policy Advisor for Sustainable Development, Energy and Blue Growth, EcoPorts Coordinator, ESPO will be delivering a keynote on Day 2 of GreenPort Congress, 19 October on ESPO's 2023 Environmental Report.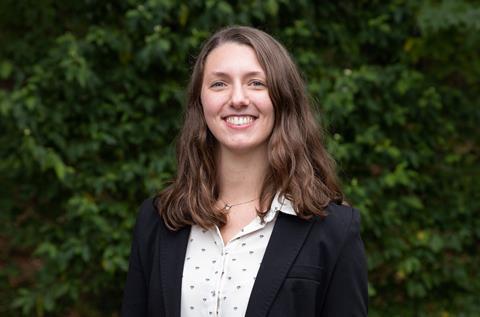 After 26 years of the EcoPorts Network, ESPO will exclusively launch the 8th Annual Environmental Report to GreenPort Congress delegates. The ESPO Environmental Report is part of EcoPorts, which is the environmental flagship initiative of European Ports. The Environmental Report provides ESPO and European policymakers with insights on the environmental issues that European ports are working on, and informs the initiatives taken by ESPO. It also showcases the commitments of European and Global ports to address environmental issues including Environmental management indicators, Environmental monitoring indicators and Top environmental priorities.
Anaëlle Boudry works at the European Sea Ports Organisation (ESPO) in the role of Senior Policy Advisor and advises on matters related to sustainable development, energy and blue growth. ESPO is the principal interface between European seaports and the European institutions and its policymakers. Dedicated to the waterborne transport sector, she also worked for two years as policy advisor in the European Federation of Inland Ports (EFIP), focusing her attention on EU energy and climate policy.
Anaëlle holds a Master degree in Political Sciences, International Relations and Diplomacy from the University of Louvain-la-Neuve, Belgium, graduating with the highest honour.
Join GreenPort Congress & Cruise 2023 for a 3-day event and learn from 40+ industry specialists. Your combined delegate place includes:
Choice of conference streams including GreenPort Cruise on day 1
Two-day conference attendance at GreenPort Congress
Full documentation in electronic format
Lunch and refreshments throughout
Place at the Welcome Reception – 17th October
Place at the Gala Dinner – 18th October
Place at the Port Tour – 20th October
Don't miss the opportunity to participate at this popular event – book your delegate place now online or contact the team on +44 1329 825335 or email congress@greenport.com.