The 18th GreenPort Congress & Cruise addresses innovation, economic and environmental considerations as well discusses how to balance environmental challenges with economic demand to meet looming EU decarbonisation regulations.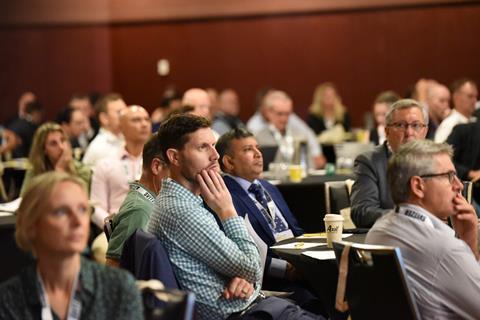 Learn from this years all female keynote panellists:
Isabelle Ryckbost, Secretary General, ESPO
Nicolette van der Jagt, Director General, CLECAT
Isabel Moura Ramos, Executive Board Member, Port of Lisbon Authority
Moderated by longstanding Chairman Christopher Wooldridge, Science Coordinator, EcoPorts, discussions will be focused on Climate Change: Energy efficiency, GHG emissions reduction & adaptation and will cover options available to combat potential challenges throughout the logistics chain.
The conference hosted by Port of Lisbon will be held at the Alcântara Maritime Station, comprises of 2 days of application presentations and workshops in plenary and stream sessions. The 3rd and final day concludes with a technical tour of the Port.
Co-inciding with the 135th anniversary of the Port of Lisbon, GreenPort Congress and Cruise will showcase this vibrant port city to Europe from 18-20 October.
The two-day sessions will cover:
Cruise Infrastructure Development
Carbon Neutral Ports
Shore Power
Infrastructure Development for Ports
Port Endeavour workshop
ESG - Environmental, Social and Corporate Governance Workshop
Offshore Renewables & Alternative Energies
Waste Management and Circular Economy
Blue Growth
Digitalization and Technology
The programme boasts over 40 high calibre presenters and extremely topical presentations including Miguel Matias, CEO, KEME Energy, Lda giving an insight into how renewable energy communities at Ports can influence cities sustainability. Ports need a big energy infrastructure and the way they choose to operate will have a huge influence in the city's environment. By embracing bold decarbonisation targets and energy efficiency goals, engaging, and promoting renewable energy communities (REC) in their sites and in surrounding areas, ports can become an accelerator for overall change.
Ahila Karan, Senior Decarbonisation Analyst, Lloyd's Register will update on the Silk Alliance green corridor, a Singapore bunkering cluster. Highlights also include the exclusive launch of ESPO's Environmental Report and the very first ECO SLC Environmental Report showcasing the commitments of European and Global ports to address environmental issues including Environmental management indicators, Environmental monitoring indicators and Top environmental priorities.
Network and collaborate with over 150 attendees on the challenges and opportunities affecting the industry, whilst enabling conference delegates and participants to establish and build on relationships throughout the two-day event.
Limited time remaining to secure your place at our early bird rate. Book today and save 20% by using the code GPCEARLY for discounts on Combined rates and GPCrEARLY for discounts on Cruise rates. For more information contact the team on +44 1329 825335 or email congress@greenport.com.