An international powerdrive expert has developed a maritime solution it believes provides shipowners with the flexibility to embrace any potential energy source while delivering optimal system redundancy.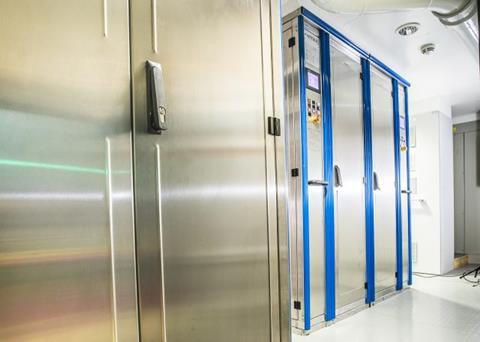 It is, according to Asbjørn Halsebakke, general manager, Yaskawa Environmental Energy/The Switch Norway, the key to 'future proofing' fleets.
"Nobody knows exactly what the future is going to bring in terms of energy sources, although we do know that, driven by regulations and the need for sustainability, the use of more environmentally friendly energy is imperative," said Mr Halsebakke.
"Planning for an uncertain future in this regard is obviously problematic, so shipowners need to embrace a degree of flexibility. And that's exactly what our DC-Hub provides."
Delivering flexibility
The Switch's DC-Hub allows any potential power source to be easily connected to a vessel's DC grid.
This means shipowners can tailor the optimal energy mix for their purposes and, in Mr Halsebakke's words, be "ready for anything".
Alongside the technology's flexibility it offers simplicity – eliminating the need for a main AC switchboard. It allows vessel generators to run at optimal efficiency, as batteries take the strain of any necessary load changes.
Redundancy is provided by The Switch's unique Electronic Bus Link (EBL) breaker, a key component of the DC-Hub.
The Switch EBL recently successfully completed its first Factory Acceptance Test (FAT) in Trondheim, Norway, supervised by DNV-GL.
Yaskawa Environmental Energy / The Switch is currently in the process of developing its R&D capabilities to allow for drive train testing of up to 15 MW.
By Anne-Marie Causer via Maritime Journal