Tanya Ferry and Richard Willis of Royal HaskoningDHV join the speaker line-up at Coastlink 2023.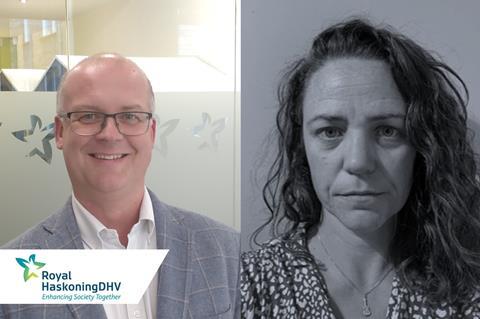 Joining the session on Sustainability and the Energy Transition, Tanya Ferry, Green Port Consultant for Royal HaskoningDHV will outline a Green Port's journey to Net Zero. Learn from Tanya how Royal HaskoningDHV are working with the world's ports to embrace digital innovation, decarbonisation, and new-found resilience – and discover the challenges, savings, and operational benefits to be found on the journey to Net Zero.
Tanya has held Environmental Management roles in ports for more than 11 years, working to promote sustainability by educating and upskilling stakeholders across the maritime industry. Her responsibilities have included shaping environmental strategies, leading shifts to alternative fuels, decarbonisation, and maintaining regulatory compliance across a wide range of maritime activities.
Richard Willis, Technical Director - Port Operations & Technology at Royal HaskoningDHV will be joining the panel discussion focussing on 'Driving efficiency through Data & Port Collaboration'.
With over 25 years' experience of the port and shipping industry, Richard leads the Smart Ports consultancy at Royal HaskoningDHV, supporting clients in improving operational efficiency with technology from large port authorities in Canada, to small island ports in the Pacific.
Focussing on how ports not only need to be greener but smarter – Richard will discuss the building blocks for port digitalisation including key data sources and systems for ports and the supply chain, the foundations for success, and some of the lessons learned.
To understand how greener and smarter ports can benefit your business, join Richard and Tanya at Coastlink 2023. Take the opportunity to network with speakers and put forward your questions in the live Q&A debate.
Book your place today online via the Coastlink website, or contact the Coastlink events team on +44 (0)1329 825335 or info@coastlink.co.uk.