GreenPort Live is taking its webinar series to Australasia with the mission of driving up sustainability.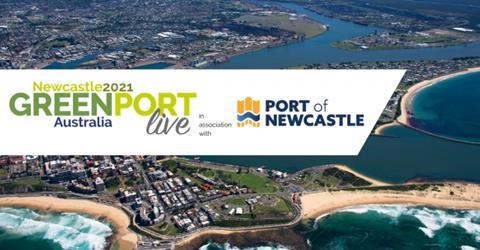 During the first GreenPort Live event held in Australasia, delegates will be able to join in virtually with a panel of top industry experts to discuss the latest in sustainable development and environmental practice at ports.
On 1st September 2021 12:00pm AEST in association with Port of Newcastle learn about how the Port is leveraging their EGS commitments to maximize advantage, helping them meet sustainability targets as well as the financial benefits. The 2021 conference, titled 'Driving principles of sustainability' features an expert panel discussing diversification, sustainability and environmental practices together with learning from a local context.
Panellists will include Mike Gallacher; CEO at Ports Australia, which is the country's peak body representing the ports community at the national level.
Jackie Spiteri Senior Manager ESG, Port of Newcastle, will bring her expertise to the panel and her vast experience in developing the Ports Environmental Social Governance (ESG) Strategy and delivering the Ports Strategic Development Plan.
Declan Clausen, Deputy Lord Mayor of Newcastle, will bring the City of Newcastle's perspective to the panel on how to successfully build a relationship between Port and City.
Finally completing the panel is Dr Antonis Michail, who is the technical director at the World Ports Sustainability Program, IAPH, but is also an engineer in background with specialisation on the environmental management of ports and freight transport systems at Master and PhD level. With his work within the World Ports Sustainability Program Antonis will be helping discuss on how to drive sustainability on a wider global scale.
GreenPort Live Australia is produced in association with Port of Newcastle, the first port in Australia or New Zealand to become a member of the international EcoPorts network. The Port of Newcastle has been working across the Pacific region as an advocate of the benefits of the EcoPorts initiative and encouraging other ports follow in their footsteps.
More information on the conference is available from The GreenPort Congress website.
Join us and learn from our live panel of industry experts by registering here.