The inaugural Coastlink Conference event, organised by Mercator Media, was held at the Leonardo Royal Hotel Grand Harbour in Southampton this year. The conference focussed on the future of short sea shipping, bringing together key stakeholders and industry professionals to discuss the topics and themes facing the sector.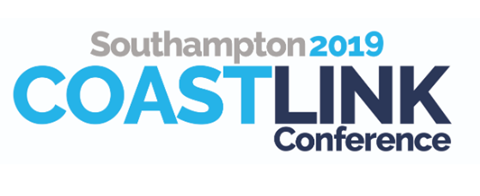 The presentations and panel discussions held throughout the 2-day conference promoted debate around the changing economic demands for transportation and the environmental factors affecting the logistics and freight sector. Short sea shipping provides an opportunity for the future with Alex Veitch, Head of Multimodal Policy at the Freight Transport Association commenting "Short Sea shipping is a fantastic alternative option to moving goods by RoRo trucks – it's a complement to that".
In turn Andrew Ellis, Country Manager for Unifeeder UK, added that "Short Sea shipping is the long term, consistent, sustainable solution for the market's needs".
Networking events were attended by representatives from BMT, ABP, the Port of Antwerp, and the Port of Tyne amongst many others, and provided a format for speakers and delegates to continue discussions and establish relationships on which they can build for the future.
Coastlink took the opportunity to speak with a number of conference participants to gain a greater insight into the event and the key topics affecting the industry as a whole.
Click here to view our interviews at the event and for a chance to listen to our keynote speakers Coastlink Interviews
Details of Coastlink 2020 will be announced soon. Should you wish to register your interest in this event please contact the team on +44 1329 825335 or email info@coastlink.co.uk.