We are delighted to confirm that the Institute of Chartered Shipbrokers (ICS) have been confirmed as a Supporter to Coastlink 2020. As a supporting association to Coastlink, ICS members can benefit from a 10% discount on the delegate rate.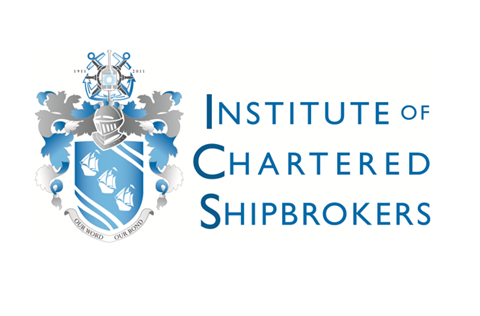 Being the professional body for all members of the commercial shipping industry worldwide the ICS has over 26 branches in key locations and 4,000 individual Members and Fellows. As the only internationally recognised professional body in the commercial maritime arena, the ICS represents shipbrokers, ship managers and agents throughout the world.
Coastlink will focus on building connectivity between short sea and feeder shipping, and the intermodal transport networks through the ports that support the sector, giving ICS members the opportunity to meet and network with other key industry stakeholders from Unifeeder, Fast Group Belgium, Royal Haskoning DHV Ocean Shipping Consultants and PD Ports. Coastlink is a neutral pan-European network where industry professionals meet and discuss future innovation, economic and environmental considerations – and develop partnerships that will help build a sustainable future.
As a supporting association to Coastlink, ICS members can benefit from a 10% discount on the delegate rate. Further details on the discount can be obtained directly from the ICS, or, contact the Coastlink events team on +44 (0)1329 825335 or info@coastlink.co.uk.
The Coastlink full delegate package includes:
Conference attendance on both days
Place at the Conference Dinner on the evening of Day 1 – 13th May
Place on the Technical Visit at the Port of Antwerp, on the afternoon of day 2 – 14th May
Conference Handbook & full documentation in electronic format
Lunch and refreshments on both days
Networking Opportunities throughout the event
Coastlink will deliver one and a half days of Conference Sessions which will include informative presentations and engaging panel discussions designed to encourage open discussion and audience participation. Session topics include:
Market Sector Overview: Industry Challenges and New Opportunities for Shortsea Shipping.
Building Connectivity & Networks for the future – linking Shortsea Shipping to Intermodal Transport Routes.
Looking to the future – Improving efficiencies through Digitalisation & Innovation.
Take advantage of the benefits Coastlink has to offer and join the discussions on the emerging challenges and opportunities affecting the short sea shipping sector. Visit our Website to book your delegate place. Alternatively, please call the team on +44 1329 825335 or email info@coastlink.co.uk.