Do you want to promote the benefits of short sea and feeder shipping? Are multimodal networks vital to your business and your supply chain? If you are interested in participating at the Coastlink Conference why not get in touch.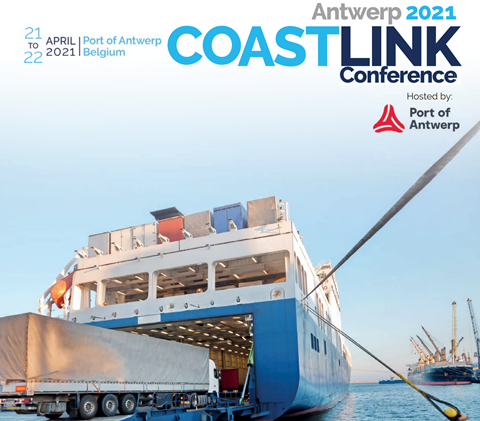 Coastlink recently announced new dates for the Conference, which will now be held on Wednesday 21st April and Thursday 22nd April 2021. The event will continue to be held at the prestigious Port House in the Port of Antwerp - Europe's second largest seaport. In 2021, the conference will focus on: Building Connectivity between short sea shipping and intermodal networks.
Throughout the 2-day event attendees will have the opportunity to listen to informative presentations and engage in panel discussions that will aim to drive debate. Session topics include:
Market Sector Overview: Industry Challenges and New Opportunities for Short Sea & Feeder Shipping
Building Connectivity & Networks for the future – linking Short Sea & Feeder Shipping to Intermodal Transport Routes
Looking to the future – Improving efficiencies through Digitalisation & Innovation
For a full overview of the Conference Programme please visit our Website.
Whilst the original call for papers deadline has passed, due to the extended conference dates, we are now inviting interested parties to get in contact should you wish to enquire about speaking or joining a panel discussion at the event. Availability is limited due to an already busy conference programme, however, if this is of interest please contact Sally Wattam at Mercator Media swattam@mercatormedia.com.

Abstracts relating to the session topics above should be no more than 250 words and submissions should include a speaker biography.
If you wish to join the short sea debate – please get in touch!
For more information on the event please visit the Coastlink Website or contact Sally Wattam on the Events Team, Tel +44 1329 825335.