Martin Williams, Technical Director, for JBA Consulting has been confirmed as a speaker at Coastlink 2020.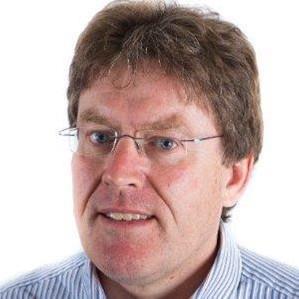 Martin will be presenting on Day 2 of Coastlink, during the session focused on improving efficiencies through digitalisation and innovation, where he will deliver his insight into managing risk from climate and operational change. Martin will provide detail on how operational strategies for ports and shipping routes can be optimised through the use of an innovative logistics risk management platform – ForeCoast Marine. This system has been designed to look at metocean risks so that more informed and efficient decisions can be made. It is a highly innovative new service to assist ports in mitigating operational risk through a combination of advanced simulation and analytics.
Martin Williams is an experienced manager and consultant who over more than two decades has established a successful track record of providing metocean management and technical services to the global marine industry. As the Technical Director in the Marine and Coastal Risk Management group at JBA Consulting, Martin focuses on the growth of the marine and coastal business through the delivery of innovative risk management solutions.
Attend Coastlink to understand how the use of new technology and innovation is benefitting the shipping sector and can ultimately benefit your business. An example of a truly innovative and dynamic port, the Port of Antwerp will host Coastlink in 2020 on 13th & 14th May. As part of the delegate package, the Port of Antwerp will host a Technical visit to the shortsea shipping terminal where delegates will get to see how shortsea optimally connects to inland shipping and the supply chain. The full delegate package includes:
Conference attendance on both days
Place at the Conference Dinner on the evening of Day 1 – 13th May
Place on the Technical Visit at the Port of Antwerp, on the afternoon of day 2 – 14th May
Conference Handbook & full documentation in electronic format
Lunch and refreshments on both days
Networking Opportunities throughout the event
To book your delegate place visit our Website and take advantage of the 15% Early Bird discount by entering the code early at the checkout. Alternatively, please call the team on +44 1329 825335 or email info@coastlink.co.uk.