Coastlink arrives at the stunning Port House venue in 2 weeks' time – book now and get connected!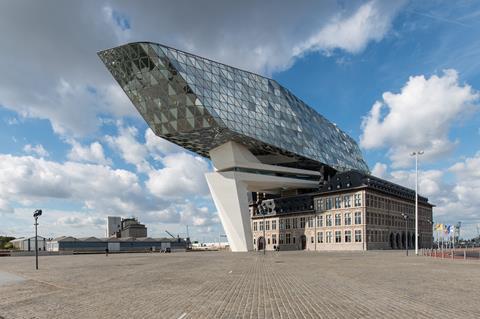 Hosted by the Port of Antwerp, Coastlink 2022 will focus on the key theme of Building Connectivity: Short sea shipping and intermodal networks. The event will be attended by key stakeholders and professionals from the shipping, ports, and logistics sectors. Attendees will be welcomed by Michiel Vermeiren, Manager Maritime Business & Market Intelligencea at Antwerp Port Authority, with Nils Minor, General Manager Sales West & Central Europe at Unifeeder delivering the keynote address on Day 1.
Coastlink offers the chance to listen to informative presentations from our expert speakers, engage in the lively panel debates, and network with our expert speakers and delegates throughout the 2-day event.
Take the opportunity to build important connections at Coastlink with delegates attending from Brittany Ferries, X-press Feeders Agency GmbH, Conti Carwil Ltd, katoen Natie Terminals NV, BMT, Port of Amsterdam and CSP Terminals.
For full details on the packed programme and the expert speakers attending view the Conference Programme on the Coastlink website.
Last few spaces available so book online today. The Coastlink delegate package includes:
Conference attendance on both days
Place at the Conference Dinner on the evening of Day 1 – 11th May 2022
Place on the Technical Visit at the Port of Antwerp in the afternoon of Day 2 – 12th May 2022
Conference Handbook & full documentation in electronic format
Lunch and refreshments on both days
Networking Opportunities throughout the event
Don't miss the opportunity to enjoy all that Coastlink has to offer – a first class venue; an expert line-up of speakers; and the chance to network with professionals across the short sea shipping, ports, and supply chain sectors, to help build your business.
Limited spaces remain so take advantage of the learnings and informative debate on offer at Coastlink and book your delegate place online now, or contact Joanna Miller on +44 (0) 1329 825335 or email info@coastlink.co.uk