An efficient part of the supply chain; a cost-effective logistics solution; and environmentally beneficial in reducing carbon emissions – is now the time to look at the benefits of shortsea?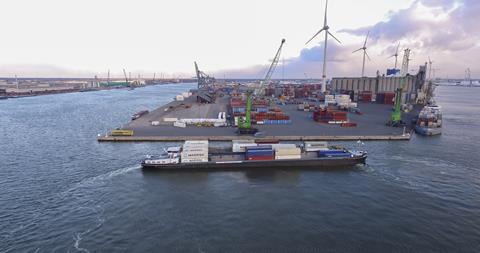 At Coastlink 2020, we will be engaging with key industry stakeholders and professionals from the shipping, ports, and logistics sectors to discuss the impacts on the industry in the current economic climate. The Conference will open with a market sector overview – looking at the challenges facing the sector which have been unprecedented this year, and the emerging opportunities resulting from this.
Coastlink is a neutral pan-European network promoting the benefits of shortsea and feeder shipping to a wider audience in the supply chain. If you are interested in the understanding how this can benefit your business then attend the Coastlink Conference 2020. The event will be hosted by the Port of Antwerp in their prestigious premises at The Port House, on 25th and 26th November.
The event will focus on Building Connectivity between short sea shipping and the intermodal transport links that support the sector. As Europe's second largest seaport, the Port of Antwerp has the full infrastructure to support their shortsea strategy, including strong rail and barge intermodal facilities at the port. These links create better connectivity with the hinterland, reducing the number of trucks on the road and ultimately therefore taking steps towards the global aim of reducing carbon emissions.
Coastlink will also look at how the latest digital and innovation services can help business. Utilising Artificial Intelligence; just in time port calls; blockchain technology; and container track and trace technology are just some of the areas creating cost and time efficiencies. With the industry facing unprecedented pressures in 2020, there has been an increased push towards digitalisation and the benefits of this in minimalizing health and safety risks.
Take advantage of all that Coastlink has to offer including the networking opportunities available at the Conference. Meet with the speakers, sponsors and other delegates to further your business relationships. A full copy of the Conference Programme can be found on our Website.
The full delegate package at Coastlink includes:
 - Conference attendance on both days
 - Place at the Conference Dinner on the evening of Day 1 – 25th November
 - Place on the Technical Visit at the Port of Antwerp on Day 2 – 26th November
 - Conference Handbook & full documentation in electronic format
 - Lunch and refreshments on both days
 - Networking Opportunities throughout the event
Book now to attend by visiting our website for more details. Alternatively, please call the team on +44 1329 825335 or email info@coastlink.co.uk.