Dutch shipping company - WEC Lines - to deliver keynote address at Coastlink in Liverpool on 3 & 4 May.
Highlighting the current market trends and emerging opportunities for the short sea sector, Roger Megann, Managing Director of WEC Lines UK will present the keynote on Day 1 of the conference. Specialising in all sea freight that can be transported by containers via both deep sea and short sea, WEC Lines recently announced its expanded service into the Port of Liverpool.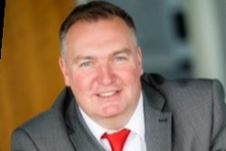 The expanded service will include a new series of weekly calls into the Port of Liverpool from Northern Spain, Portugal, North Africa and the Canary Islands - in addition to the existing Portuguese and Spanish routes that have been successfully operating at the port since 2019.
Roger Megann stated: "This is a significant upgrade and expansion of our service, offering our customers weekly reliability and new direct connections to and from Portugal, Spain, Canaries and North Africa to Liverpool.
WEC Lines is committed to providing excellence in its products and customer service. Our partnership with Port of Liverpool is a key element of this development."
Network and connect with WEC Lines and numerous other key industry shipping lines including Maersk and DFDS A/S at the Coastlink event this year.
Limited spaces remain so book your place today and secure a unique opportunity to attend Coastlink in the historic maritime City of Liverpool.
For more information on how to book online visit the Coastlink website. Or contact the Coastlink team on +44 1329 825335.