Join Alex Veitch, General Manager – Public Policy for Logistics UK, at Coastlink. As the momentum towards short sea shipping continues to grow, and with Brexit less than 4 months away, short sea shipping offers a real alternative to RORO services and potential congestion at channel ports.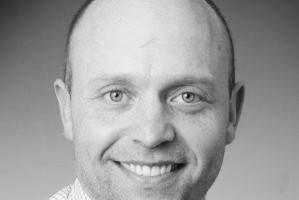 Coastlink 2021 will focus on building connectivity between short sea and feeder shipping and the intermodal networks that support the sector. Alex Veitch will moderate the panel discussion looking at 'Joining the dots – connecting short sea shipping with other modes'. He will review the benefits that short sea shipping can bring to the supply chain and how increased connectivity at the ports and within the hinterland can bring significant gains to the end to end movement of freight.
With new multimodal routes and geographical reaches being continually extended there has been an increased modal shift from road to short sea and rail. Multimodal company, Samskip, recently announced a new direct rail link from their rail terminal in Duisburg to the TMA terminal in Amsterdam, providing a new link for their short sea routes from Amsterdam to Hull, Tilbury, and the Norwegian Westcoast.
As businesses strive to meet sustainability goals, short sea and rail offer an environmentally beneficial option to road haulage. Now, with the changes due as a result of Brexit, further opportunities arise for short sea shipping to alleviate the burden on freight volumes through the short channel routes to Dover. With customs clearance requirements a reality from January 2021, together with new systems and processes potentially slowing freight movements cross-border, short sea shipping provides a reliable and time-efficient alternative.
Join Alex and panel members to discuss the factors affecting this modal shift and the advantages to the supply chain and end user. Join our speakers from Antwerp Port Authority, Port of Zeebrugge, The Ministry for Science and Ports in Bremen, the British Ports Association, and Peel Ports to debate the opportunities and challenges being faced by the industry.
The full delegate package at Coastlink includes:
Conference attendance on both days
Place at the Conference Dinner on the evening of Day 1 – 21st April
Place on the Technical Visit at the Port of Antwerp on Day 2 – 22nd April
Conference Handbook & full documentation in electronic format
Lunch and refreshments on both days
Networking Opportunities throughout the event
Book now to attend by visiting our website for more details. Alternatively, please call the team on +44 1329 825335 or email info@coastlink.co.uk.