With the transition period ending in just over 2-weeks time and concerns over potential congestion in ports for freight vehicles, short sea and feeder shipping routes present an efficient and viable alternative mode of transport for the movement of goods and cargo.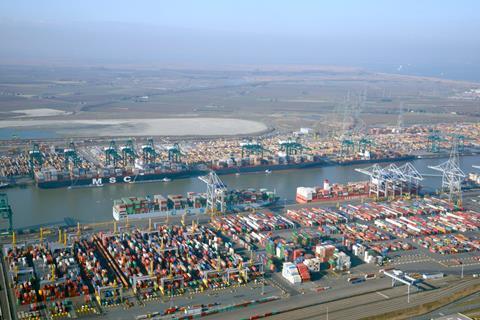 In an ever-changing year, ports, shipping lines, freight forwarders and logistics companies continue to adapt and deal with the demands placed on them as a result of COVID-19 and disruption to the supply chain. With the end of the transition period so close on the horizon, ports, shipping lines and intermodal transport links are being adapted and expanded to deal with freight capacity and new routes.
Stephen Carr, Commercial Director at Peel Ports recently commented "New shipping routes have started. There are new ferry routes between Ireland and the continent. Unaccompanied ferry routes from Iberia to northern ports such as Liverpool have grown substantially from nothing to mitigate the many shocks faced and to come. Trade flows from the Dover Straits to East Coast ports, or from RORO to containers, and new rail freight services have flourished to support changing demand patterns."
Attend Coastlink in 2021 and join Stephen Carr and other industry experts from the ports, short sea shipping, and logistics sectors to discuss the factors affecting the industry and new emerging opportunities.
Coastlink 2020 will deliver engaging and informative presentations, and, drive interesting debate through panel discussions in each session. Key topics for the conference agenda are:
- Market Sector Overview: Industry challenges and new opportunities for short sea and feeder shipping
- Building Connectivity & Networks for the Future: Linking short sea shipping to intermodal transport routes
- Looking to the Future: Improving efficiencies through digitalisation and innovation
Full details of the Conference Programme can be found on our Website
Don't miss the opportunity to visit the Port of Antwerp, where the event will be held in the prestigious Port House. Delegates will be offered a place on the Technical Visit in the afternoon of Day 2, which will incorporate a tour of 2 terminals at the port including the Short Sea Terminal.
Book now to confirm your place. Bookings can be made online on our website. Alternatively, please call the team on +44 1329 825335 or email info@coastlink.co.uk.