Dedicated to the promotion of short sea feeder shipping and intermodal transport networks – Coastlink starts tomorrow at the newly merged Port of Antwerp-Bruges.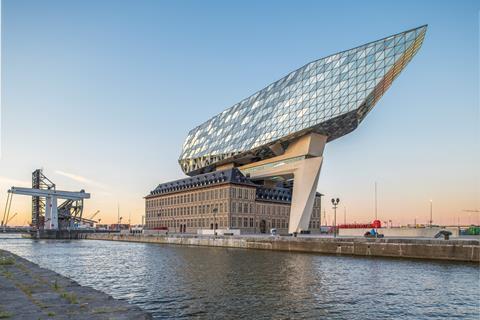 Only a few spaces remain so book now to secure your place at this year's event, being hosted by the Port of Antwerp-Bruges, in the prestigious Port House building.
Learn from our expert line-up of speakers and enjoy 1.5 days of conference with a Technical Visit at the Port of Antwerp-Bruges in the afternoon of Day 2.
As the host port, the Port of Antwerp-Bruges offer a look at one of their dedicated short sea terminals and a major container deep sea terminal. Discover how short sea optimally connects to inland shipping and rail transport to inland destinations. From the panoramic roof terrace of the container terminal attendees will get an explanation about efficient container transport management in one of Europe's largest container ports.
Taking place on 11 & 12th May, Coastlink will focus on Building Connectivity between short sea shipping and intermodal networks. Antwerp – Europe's second largest seaport – is an ideal location for Coastlink to showcase all the latest developments and trends in the short sea feeder services sector.
Why attend Coastlink? Learn about the current challenges and opportunities for short sea feeder services from Unifeeder and Fast Group Belgium; the emerging trends for nearshoring; and the changes to trade routes and key geographical port locations post-Brexit. Discover what our key speakers from the Ports of Tyne, Rotterdam, Antwerp-Bruges, and Liverpool have to say on the challenges impacting the sector.
For full details of what's on offer at Coastlink – see our full programme of speakers which highlights the topics being covered, and the networking opportunities available to delegates.
Coastlink's complete delegate package includes:
Conference attendance on both days
Place at the Conference Dinner on the evening of Day 1 – 11th May 2022
Place on the Technical Visit at the Port of Antwerp in the afternoon of Day 2 – 12th May 2022
Conference Handbook & full documentation in electronic format
Lunch and refreshments on both days
Networking Opportunities throughout the event
Don't miss the unique opportunity to attend Coastlink at the Port of Antwerp-Bruges. Book your delegate place today online or contact Joanna Miller on +44 (0) 1329 825335 or email info@coastlink.co.uk