This week the teams at Peel Ports and Stena Line celebrated the signing of a major new deal for the port's Birkenhead operations, which sees the partnership extend through until the year 2100.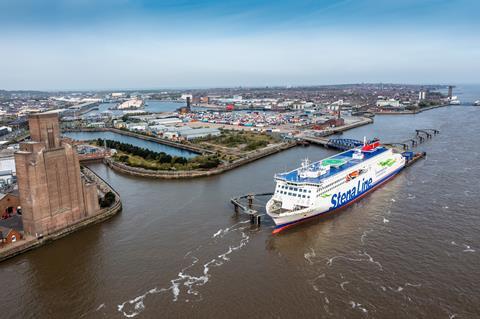 At a time when market uncertainties and global economic pressures would mean many other businesses are reluctant to commit to such lengthy agreements, we are determined to invest and build on partnerships which enable mutual and sustainable long-term growth.
The Swedish Ferry company has operated from the Birkenhead site twice daily to Belfast since 2011 and this new deal will see them continue to develop and build on its success for the next 77 years.
This approach has proved successful to date with trade growing continually over the last 12 years with significant investments made to meet the current and future needs of customers. In both 2021 and 2022, Stena Line launched two new E-Flexer ferries on their Birkenhead to Belfast service. These brand-new, state-of-the-art ferries, helped to increase passenger and freight capacity on the route by more than thirty percent.
At Peel Ports, we are committed to investing in long-term, strategic partnerships of this nature which bring value and certainty to businesses and communities, and provide a firm platform for future growth and development.
Article by David Huck, Chief Operating Officer, Peel Ports Group
Peel Ports Group and the Port of Liverpool are hosts to the Coastlink 2023 Conference taking place on 3 & 4 May at the Royal Liver Building. Find out how to attend on the Coastlink website.