We are delighted to announce that Luc Arnouts, Vice President and Director International Relations & Networks, at the Port of Antwerp, will deliver the Welcome Address at the Coastlink 2020 Conference.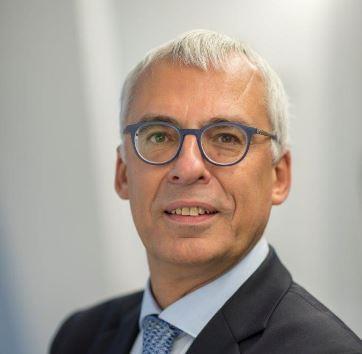 Hosted by the Port of Antwerp, the Conference will be held on Wednesday 13th and Thursday 14th May 2020 in the Auditorium at The Port House – an award winning and dynamic venue, reflecting the innovative nature and sustainable values set out by the port.
Luc joined the Antwerp Port Authority as Chief Commercial Officer in 2007. Since 2017 he has held the role of Director International Relations and Networks. As Vice President for the Port of Antwerp, he is also a member of the Management Board.
After obtaining a Masters in Law at the University of Antwerp and a Masters in General Management at the University of Ghent, Luc started his career with logistics company - Group Katoennatie - in 1986. Here he gained operational experience in stevedoring, warehousing and ocean freight forwarding.
In 1992, he moved to SGS-Group Belgium where he officiated as General Manager of SGS-Van Bree. He was a Member of the Central Management Committee and the Strategic Committee and was in charge of the logistics and port handling business of SGS in Belgium. He subsequently moved to Aviapartner in 2000, the European leading airport handling company, where he held the position of VP Cargo Handling Europe, as well as being a Member of the Central Board.
Attend Coastlink 2020 and benefit from hearing Luc deliver the Welcome Address. Gain insight from the informative presentations being delivered throughout the 2-day event, and don't miss the opportunity to network with key stakeholders and industry professionals during the networking opportunities on offer. Click here to book your delegate place
Justin Atkin, Port Representative UK & Ireland – Port of Antwerp, commented "With connections to over 1000 ports and terminals on all continents, and supported by an intermodal transport network connecting it with the main centres of European trade, Antwerp is a truly global port. Handling over 235million tonnes annually, including 11million TEU containers, short sea shipping plays a crucial role in our success. We are therefore delighted to be hosting Coastlink 2020 in Antwerp and very much look forward to welcoming delegates to the city and to discussing the challenges and opportunities facing the short sea and coastal sector."
Book your place now and secure the 15% Early Bird Discount on the delegate rate. Visit our Website and enter code early at the checkout to redeem the discount. Alternatively, please call the team on +44 1329 825335 or email info@coastlink.co.uk.