Fantastic networking and knowledge sharing opportunities are available and all included in your delegate package.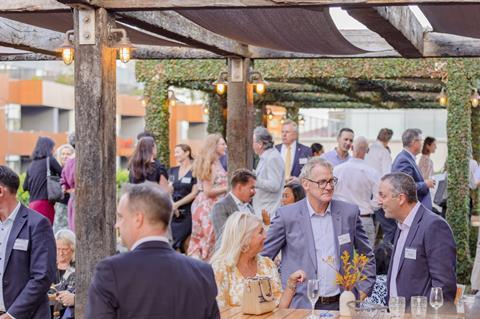 The GreenPort events will facilitate port professionals from the home Port of Lisbon, Port of Tallinn, Heraklion Port Authority, Danish Ports, Port of Dover, Port of Rotterdam, Trieste Port Authority plus organisations and representative bodies of port authorities and terminal operators, cruise port operators, environmental policy organizations, with industry specialists, plus many, many more in attendance.
This means not only will delegates can update themselves on the latest environmental, sustainability and climate change issues but will also be able to network and knowledge share with peers from across the World.
Taking place on Tuesday 17th October at the historic Lisbon City Hall the Welcome Reception is an excellent networking icebreaker, which provides the perfect opportunity to consider the topics and working groups taking place during the following two days.
The 2023 conference dinner at the Conde d'Óbidos Palace hosted by the Port of Lisbon on 18th October is a fantastic networking event where delegates can relax and catch-up after the first day of conference presentations. The Conde d'Óbidos Palace, is a strikingly historic space with a breathtaking view over the Tagus River. In the aristocratic center of Lisbon, leaning on the Tejo, is located the Palace of the Rock of the Conde D'Óbidos, National Headquarters of the Portuguese Red Cross.
The programme is available online here
Preferential rates are available for participants attending both the GreenPort Cruise and GreenPort Congress - book your place online today or contact the Events Team now on +44 1329 825335 or email congress@greenport.com.