Coastlink 2021 offers the opportunity to meet and re-connect with key industry professionals in the short sea shipping, ports and logistics sectors. Hosted by the Port of Antwerp, Coastlink 2021 will be held at the Port House on 29th & 30th September 2021.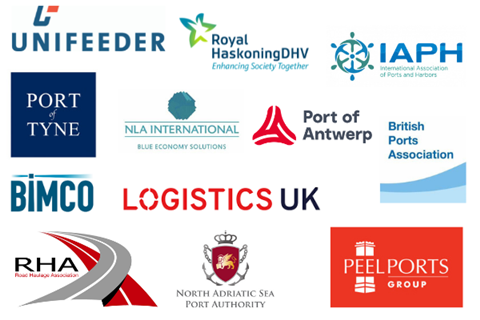 Luc Arnouts, Vice President & Director International Networks at the Port of Antwerp will deliver the welcome address to delegates on Day 1, giving his insight on the latest activities at the port, where short sea shipping and sustainability remain key focus areas.
The first session of the day will concentrate on a market sector overview - looking at the challenges and opportunities for the sector. Nils Minor, General Manager Sales West & Central Europe, at Unifeeder, will provide the keynote – looking at sustainability in the movement of freight and the initiatives Unifeeder are working on to increase efficiency and visibility in supply chains.
The first session will continue with presentations from Catrien Scheers, Chairman of Fast Group Belgium discussing the benefits of short sea shipping and how this can contribute to the 17 SDG's. Catrien will be followed by John Lucy Head of International Transport, at the Road Haulage Association Ltd who will look at how road freight considerations are integral to the success of all multimodal & intermodal solutions.
The morning session will continue the discussion on industry challenges and new opportunities and wrap-up with a panel discussion moderated by the Coastlink Chairman – Nick Lambert, Director of NLA International. Our panel of experts include:
Richard Newton, Commercial Director – Logistics, at the Port of Tyne,
Andrea Bucella, Port Labour and Port Operations Unit, North Adriatic Sea Port Authority
Jolke Helbing, Director, Royal HaskoningDHV Ocean Shipping Consultants
Phoebe Warneford-Thomson, Policy and Economic Analyst, British Ports Association
For details on the full-packed Conference Programme and the speakers click here Conference Programme
Throughout the 1.5 days of conference Coastlink will be covering the following session topics:
Session 1: Market Sector Overview: Industry Challenges and New Opportunities for Short Sea & Feeder Shipping
Session 2: Building Connectivity & Networks for the future – linking Short Sea & Feeder Shipping to Intermodal Transport Routes
Session 3: Looking to the future – Improving efficiencies through Digitalisation & Innovation
Don't miss the opportunity to join the industry discussion at Coastlink and connect with fellow industry professionals. Book now to attend by visiting the Coastlink Website for more details.