We are delighted to announce that NAVTEK Naval Technologies Inc have been confirmed as the Gold Sponsor for Coastlink 2020.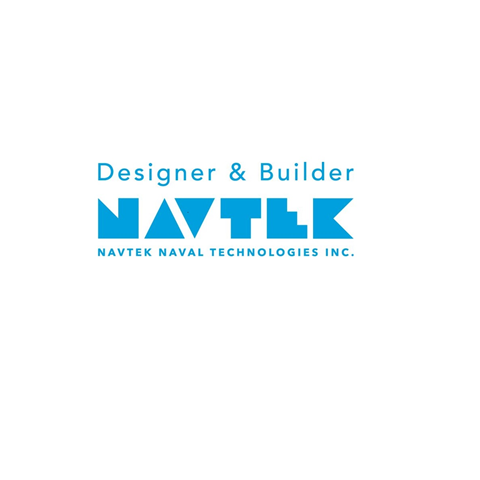 NAVTEK's vision is to create value for customers through innovation. Utilising over 40 years of experience in the maritime industry their mission is to integrate multiple engineering disciplines into innovative solutions in ship design and build, engaging with their clients from the design phase through to the project realisation.
Based in Istanbul, NAVTEK have been involved in the design and build of general cargo vessels, multipurpose vessels, and chemical tankers for many years. Established in 1999, NAVTEK work with shipyards and ports as a technical consultant and solution partner. Following the global crisis in 2008 NAVTEK focussed on the shipping sector in the Energy and Defence Industry and achieved a world first in their design of the floating power plant – Powership®, for Karadeniz.
Now focussed on the Green Deal and high-tech innovation, NAVTEK have designed and built the world's first re-chargeable all electric battery powered Zero Emission Tug – ZEETUG. Designed in 2019 and reliant solely on battery power for bollard pull, NAVTEK launched the first ZEETUG at the Port of Istanbul in 2020, following successful sea trials. The positive impact on reducing carbon emissions in ports is key to ZEETUG's success and NAVTEK have confirmed that a further 3 vessels are currently on order.
NAVTEK continue to work on revolutionary ideas for a brighter future with their next initiative focussing on low emission ports. Attend Coastlink 2020 and meet with key stakeholders from NAVTEK, to understand how their latest innovations can work with and benefit your business.
Coastlink delegate places can be booked online, with the full delegate package including:
- Conference attendance on both days
- Place at the Conference Dinner on the evening of Day 1 – 25th November
- Place on the Technical Visit at the Port of Antwerp, on the afternoon of day 2 – 26th November.
- Conference Handbook & full documentation in electronic format
- Lunch and refreshments on both days
- Networking Opportunities throughout the event

Take advantage of the networking opportunities available at the Conference to meet with our Speakers and Sponsors, and further your business relationships. Book now to attend by visiting our website for more details. Alternatively, please contact the team on +44 1329 825335 or email info@coastlink.co.uk.