After a year of restrictions in face-to-face events, take advantage of the networking opportunities available at the 2021 Coastlink Conference, being hosted at the Port of Antwerp on 29th & 30 September.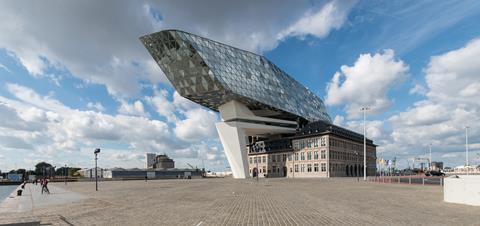 Networking and promoting industry discussion are central to the ethos of the Coastlink Conference. With so many maritime colleagues awaiting the chance to meet with key stakeholders in a safe face to face environment, and to further the industry-wide discussion on factors affecting the short sea shipping and logistics sectors – Coastlink can offer this opportunity.
Coastlink has a fully-packed programme with keynote speakers from Unifeeder A/S and BIMCO, as well as opening addresses from the Port of Antwerp and the International Association of Ports & Harbors (IAPH).
Our Conference Programme incorporates the following session topics which each session delivering informative presentations and a panel debate:
- Session 1: Market Sector Overview: Industry Challenges and New Opportunities for Short Sea & Feeder Shipping
- Session 2: Building Connectivity & Networks for the future – linking Short Sea & Feeder Shipping to Intermodal Transport Routes
- Session 3: Looking to the future – Improving efficiencies through Digitalisation & Innovation
Coastlink is delighted to welcome speakers from key ports such as Tyne, Zeebrugge, Rotterdam and Gdansk in addition to representatives from the Port of Antwerp. Complementing our port speakers are one of the UK's largest port operators – Peel Ports Group, together with short sea and logistics provider – Fast Group Belgium.
Providing input on multimodal operations, we will be joined by the Road Haulage Association and Logistics UK as well as representatives from our supporting associations – the UK Chamber of Shipping and the British Ports Association. For full details of the Conference Programme visit our Website.
Throughout the Coastlink Conference there will be dedicated opportunities for networking during the lunches and coffee breaks, with the highlight being the Conference Dinner on the evening of 29th September. Delegates and speakers will enjoy an evening drinks reception before heading on to the Conference dinner at the Port of Antwerp.
In the afternoon of Day 2, delegates and speakers will have the chance to experience a Technical Visit at the Port of Antwerp, taking in a tour of the Short Sea Shipping terminal and gaining an insight into the intermodal operations at the port.
Want to maximise on the networking opportunities on offer at Coastlink? Book your delegate place now by visiting the Coastlink Website, or contacting Joanna Miller on +44 1329 825335 or email info@coastlink.co.uk.