As a result of the prevailing global conditions, and the most recent Government advice, we have taken the decision to re-schedule the Coastlink Conference that was due to take place in May 2020 at the Port of Antwerp.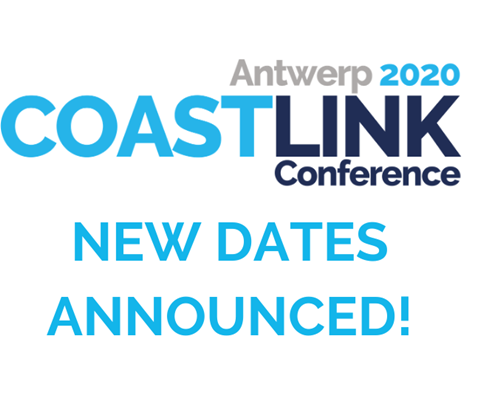 We are pleased to announce that the Conference will now be held on Wednesday 25th and Thursday 26th November 2020 at The Port House in the Port of Antwerp. The Conference Programme and format will remain identical and we are delighted to report that the majority of our Speakers have re-confirmed their attendance for the new dates.
As ever, our primary concern is the health and safety of all our attendees and staff. We will, of course, continue to monitor advice and the latest information from the UK Government and the World Health Organisation on the spread and effects of the coronavirus (COVID-19). We thank you for your understanding during this unprecedented time.
We look forward to delivering a successful event in Antwerp on 25th & 26th November and meeting with all our speakers and delegates.