Coastlink are delighted to announce Nick Lambert, Director & Co-Founder of NLA International will return to Chair the Coastlink 2024 event.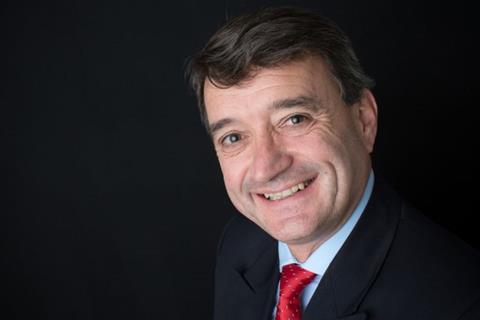 Building on successful events in Antwerp in 2022, and Liverpool in 2023, he will continue to Chair the 2024 conference, joining delegates and speakers across the 2-day event on 24 & 25 April.
Expanding on the topics raised at previous events and tackling industry challenges materialising across the short sea shipping, ports, and logistics sectors, Nick will facilitate the event and promote engagement from the Coastlink audience and community.
Feedback from the 2023 event highlighted the importance of collaboration, ambition, and the need to work together to drive a more sustainable future. In 2024 the Conference Programme will continue to promote these aspects and address topics including:
Emerging Opportunities for Short Sea Shipping – How is the market adapting to economic & market pressures to sustain future growth
Green corridors – collaboration to drive sustainable growth
Advancing supply chain resilience & embracing the benefits of modal shift
Smart operations - What's next in Digitalisation, Automation, and Innovation to drive efficiency?
Ports as Enablers – Facilitating the Energy Transition for Shipping & the Supply Chain
Shore Power – Overcoming the barriers to infrastructure and delivery
With a strong background in maritime and a long naval operational career as the UK National Hydrographer, Nick Lambert is a master mariner and a committed proponent of the maritime users' perspective.
He is Co-Founder and Director of NLA International - a global leader in Blue Economy solutions. NLA's mission is to champion the implementation of Blue Economies to create sustainable ocean environments for the people and economies that depend upon them.
Lambert commented, "Coastlink is a very relevant, evolving event exploring the intricate threads of coastal shipping, port and harbour hubs and their hinterland terrestrial logistics infrastructure to highlight commercial challenges and opportunities. Blessed with an abundance of expertise, the Coastlink community is lively, engaged, articulate and professional.
I'm much looking forward to and privileged to chair Coastlink 2024, hosted by the Port of Amsterdam in April next year. The agenda is shaping up well; there will be plenty to debate, analyse and get our teeth into. Do join us!"
For further information on how to participate, attend, or sponsor the event visit the Coastlink website or contact info@coastlink.co.uk.