Rear Admiral Nick Lambert, has been confirmed as the Chairman for the Coastlink 2020 Conference, taking place in the Port of Antwerp on 13th & 14th May 2020.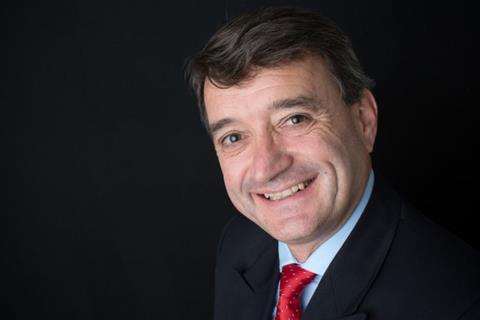 A professional mariner and a committed proponent of the maritime users' perspective, Nick concluded a long naval operational career as the UK National Hydrographer in December 2012.
Nick is a co-founder and director of NLA International Ltd, a blue economy solutions company, which specialises in the blue economy and tech innovation in associated domains. He advises corporates on a wide range of marine and maritime issues, and regularly hosts and delivers keynote speeches at high profile conferences.
Maritime issues that Nick specialises in include the growing potential of the blue economy concept, the importance of spatial data infrastructures and hydrography for maritime economies, the evolution of e-Navigation and GNSS vulnerability, near or real time situational awareness (especially that derived from space based assets and applications), maritime connectivity and cyber security, human factors, and training and education in the maritime sector. He has a particular interest in the Polar Regions and is also engaged in a variety of situational awareness, fisheries and aquaculture management, marine autonomous systems and vessel efficiency projects.
Recently Nick co-authored the book - Technology and the Blue Economy - From Autonomous Shipping to Big Data - which was published in September 2019. The book explores how innovators can develop the right business models to capitalize on growth opportunities, and analyses the critical success factors for emerging technologies. Click on the image below for more information on the publication.
We are delighted that Nick has chosen to bring his expertise in the maritime sector to Coastlink where he will take an active role with speakers and delegates to encourage engaging debate and discussion in the Conference sessions.
Don't miss the opportunity to attend Coastlink 2020. Book your place now and secure the 15% Early Bird Discount on the delegate rate. Visit our Website and enter code early at the checkout to redeem the discount. Alternatively, please call the team on +44 1329 825335 or email info@coastlink.co.uk.