Coastlink sponsor – Port of Tyne – unveils new brand identity.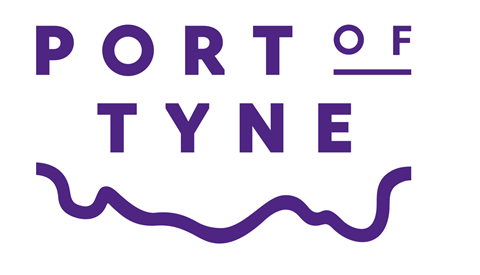 Three years ago, the Port of Tyne launched its Tyne 2050 strategy and now, to celebrate the many milestones already achieved, a radical new brand identity and logo has been revealed.
The Port of Tyne occupies a unique, deep-water location at the mouth of the River Tyne, so it was important that this natural resource synonymous with the Port's position within the local community was emphasised in the new brand identity.
The port continues to diversify operations from solely focusing on traditional shipping activities, to becoming a world class hub for clean energy and maritime innovation. Linked to the 'No Ordinary Port' strategic message unveiled with the re-brand are three other key sub-messages – each linking the Port's core values with its commercial achievements.
These include:
Built on Trust – as a Trust Port, the Port of Tyne is entirely self-funding;
Pioneering Sustainability – expected to be net zero by 2030, the Port is the operations base for the world's largest offshore windfarm and becoming a hub for electric vehicle manufacturing;
Driven by Innovation – the Port will soon be implementing site wide 5G and has been home to UK Maritime's only Innovation Hub, a centre of excellence for cross-industry collaboration and knowledge transfer since 2019.
Matt Beeton, CEO at the Port of Tyne said, "The Port has changed and we've worked tirelessly to deliver the intentionally ambitious targets set within the Tyne 2050 strategic framework, so it was time for us to visualise this transformation and change the way we look." He adds, "Our new visual direction has the River Tyne at its heart because these waters are the beating heart of our region and key to our green economy. We have taken inspiration from the twists and turns of the river to capture the energy here at the Port and used its unique form to create dynamic branding that reflects where we are today and our ongoing vision for the future."
Meet with key representatives from the Port of Tyne at the Coastlink conference on 11 & 12 May 2022. Joining our first panel session Richard Newton, Commercial Director Logistics at the Port of Tyne, will provide his insight on the latest challenges and opportunities for short sea feeder services including the sustainability benefits in moving freight closer to its final destination.
Book online now to attend Coastlink 2022 – or contact Joanna Miller at the Coastlink Team on +44 1329 825335 for further information or email info@coastlink.co.uk.