Coastlink is delighted to announce that Patrick Verhoeven, Managing Director of International Ports & Harbors (IAPH) will be speaking at the Coastlink Conference, taking place in the Port of Antwerp on 29th & 30th September 2021.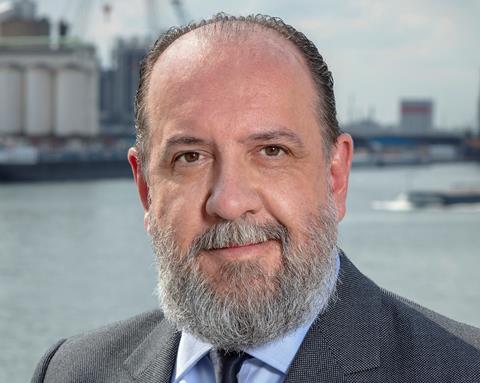 The IAPH represent around 170 ports and 140 port related businesses in 90 countries worldwide – acting as the voice of the world port industry. Patrick joined the IAPH in 2017 having spent 24 years in Brussels representing the interests of shipowners, port authorities, terminal operators and ship agents at EU level. In 2019, Patrick joined the supervisory board of the Ukrainian Sea Ports Authority as Deputy Chairman.
The IAPH mission is to promote the interests of ports worldwide through strong member relationships, collaboration and information-sharing that help resolve common issues, advance sustainable practices and continually improve how ports serve the maritime industries.
Coastlink aligns with this ethos in promoting collaboration across the sector and to this end the 2021 conference will focus on 'Building Connectivity between short sea shipping and intermodal networks'. Coastlink is a place for industry professionals to meet and discuss future innovation, economic and environmental considerations – and develop partnerships that will help build a sustainable future.
Join Patrick and other key industry stakeholders from Peel Ports, Port of Antwerp, Port of Zeebrugge, Port of Tyne and Unifeeder at this year's conference. Benefit from the networking opportunities on offer at the event including the Conference Dinner at the Port of Antwerp taking place on evening of 29th September.
The full delegate package at Coastlink includes:
- Conference attendance on both days
- Place at the Conference Dinner on the evening of Day 1 – 29th September
- Place on the Technical Visit at the Port of Antwerp in the afternoon of Day 2 – 30th September
- Conference Handbook & full documentation in electronic format
- Lunch and refreshments on both days
- Networking Opportunities throughout the event
Book now to attend by visiting the Coastlink Website for more details. Alternatively, please call the team on +44 1329 825335 or email info@coastlink.co.uk.