Peel Ports have been able to offer support to retailers during these unprecedented times by providing retail storage and supply chain solutions. Stephen Carr, Commercial Director for Peel Ports Group, will present at Coastlink 2020 where he will explore the evolution of the role they are playing in a smarter supply chain.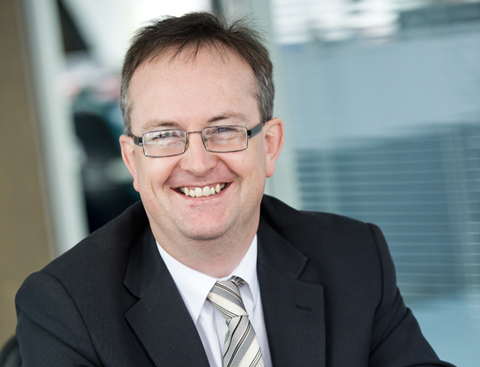 Peel Ports recognise that ports are rarely the start or the end of the journey. With extensive multimodal services including rail transport links, and the 36-mile long 'Green Highway' of the Manchester Ship Canal, Peel Ports offer a low carbon solution to moving goods into the North West of England and Scotland.
The Port of Liverpool has seen recent rapid growth in feeder volume. Now, with the Liverpool2 terminal, it is making the leap back onto global route maps with increasing numbers of direct port pairings. Peel Ports strategic rationale is clear: what matters most is an efficient door-to-door journey, not just the quay-to-quay leg.
Stephen joined Peel Ports in 2009 as Head of Business Development for the Mersey Division before moving to his current group role, Commercial Director, in 2017. Based at the Port of Liverpool, Stephen is responsible for driving the business forward with new and existing commercial opportunities across the group's diverse portfolio. During his time with Peel Ports, he has played a leading role in strategic projects including the development of container terminal Liverpool2, the growth in the use of the Manchester Ship Canal (as a multimodal logistics hub), and the development of port-centric warehousing throughout North-west England.
Attend Coastlink, where Stephen will present in the Session focussed on Building Connectivity & Networks for the future - linking Short Sea Shipping to Intermodal transport routes. Coastlink offers delegates the chance to network with Stephen and other key industry stakeholders from the Port of Tyne, the Port of Antwerp, PD Ports and The Ministry of Science & Ports in Bremen.
Session topics being covered at the 2020 Conference include:

 - Market Sector Overview: Industry challenges and new opportunities for short sea and feeder shipping
 - Building Connectivity & Networks for the Future: Linking short sea shipping to intermodal transport routes
 - Looking to the Future: Improving efficiencies through digitalization and innovation
Full details of the Conference Programme can be found on our Website
Book now to attend by visiting our website for more details. Alternatively, please call the team on +44 1329 825335 or email info@coastlink.co.uk.