Peel Ports Group named Port Operator of the Year for 2021 by UK Ports Directory.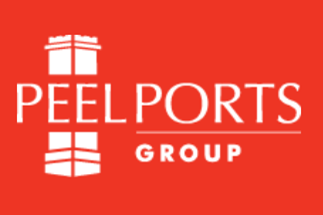 The company has received the accolade after securing the most online votes, amongst those who voted, from the maritime directory's 15,000-strong readership of professionals in the sector.
The win comes off the back of what was a game-changing year for Peel Ports, with the group demonstrating resilience in the face of the challenges posed by the ongoing pandemic and Brexit.
As one of the largest port groups in the UK, Peel Ports manages several key regional trading hubs for the UK economy, including major facilities in Liverpool, London Medway and Glasgow.
The awards victory comes on the back of a decade of strong financial performance and investment, which has seen year on year average growth of 10%, and circa £1.2 billion invested on infrastructure which has contributed to significant employment, regeneration and regional growth.
In partnership with some of the biggest shipping names in the industry, Peel Ports announced several new services in 2021 including a freight-only ferry service connecting Sheerness and Calais from the award-winning operator, DFDS, and a new multi-modal extension with DKT Allseas to complement its pioneering China Xpress liner service.
The win also comes off the back of the Group's commitment to becoming carbon neutral by 2040 and recognises its ongoing work to lower emissions by delivering fuel efficiency programmes.
Mark Whitworth, CEO at Peel Ports said:
"Being recognised for our efforts by the UK Ports Directory is a fantastic, progressive achievement for our teams and has come at a very exciting time for Peel Ports."
Stephen Carr, Commercial Director at Peel Ports Liverpool joins the speaker line-up at Coastlink 2022, where he will provide his insight on the evolution of Peel Ports and the latest developments on short sea shipping at the port.
Coastlink delivers the opportunity to meet with key stakeholders from the short sea feeder industry, and the port and logistics sectors. Take advantage of all that Coastlink has to offer and book now to secure one of the remaining delegate places on 11 & 12 May 2022. Bookings can be made online or, contact Joanna Miller on +44 1329 825335 for further information or email info@coastlink.co.uk.