Peel Ports Group, owner of the Port of Liverpool, have welcomed the arrival of 4 new operational cantilever rail-mounted gantry (CRMG) cranes opening up an additional 15 acres of yard capacity as part of the £400m Liverpool2 project.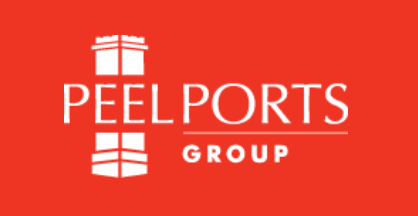 As the UK's only west-facing deep-sea terminal, the multi-million expansion of Liverpool2 is in partnership with global terminal business, Terminal Investment Ltd Sarl. Once complete it will provide global shipping companies reliable access to major import and export centres at the heart of the UK, to further increase capabilities and support increased demand.
David Huck, Managing Director at Peel Ports stated "This significant project milestone demonstrates our continued investment in our customers and response to the Port of Liverpool's growth trajectory as we increase our capacity and market share further. The majority of the UK and Ireland live closer to the Port of Liverpool than to Felixstowe, London and Southampton, and this represents a catchment of over 35 million people. The Port of Liverpool's strategic location provides reliable access to major import and export centres at the heart of the UK, and an unrivalled connectivity to Ireland via our Irish Sea Hub.
Stephen Carr, Commercial Director at Peel Ports will be presenting at Coastlink 2022 where he will provide his insight on the Liverpool hub, it's role in smarter, door to door supply chains, and the latest trends and developments in short sea feeder services at the port.
Join Stephen and our full programme of speakers at Coastlink on 11th & 12 May 2022. Hosted by the Port of Antwerp, delegates will experience the conference at the prestigious Port House where there will be opportunities to network with our speakers, port representatives and delegates throughout the 2-day event.
The full delegate package at Coastlink includes:
Conference attendance on both days
Place at the Conference Dinner on the evening of Day 1 – 11th May 2022
Place on the Technical Visit at the Port of Antwerp in the afternoon of Day 2 – 12th May 2022
Conference Handbook & full documentation in electronic format
Lunch and refreshments on both days
Networking Opportunities throughout the event
Don't miss the opportunity to secure your delegate place at this popular event by visiting the Coastlink Website or by contacting Joanna Miller on +44 (0) 1329 825335 or email info@coastlink.co.uk