The Port of Antwerp-Bruges are confirmed to sponsor Coastlink 2023. Meet and network with representatives of the Antwerp-Bruges Port Authority at Coastlink in Liverpool.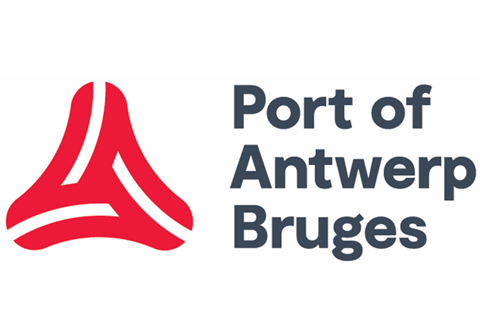 With an overall throughput of 287 million tonnes per year, the Port of Antwerp-Bruges is a critical hub in worldwide trade and industry. The port is a crucial link for the handling of containers, breakbulk, and for the throughput of vehicles.
The Port of Antwerp-Bruges is home to 1,400 companies and accommodates the largest integrated chemical cluster in Europe. The port provides, directly and indirectly, a total of around 164,000 jobs and generates an added value of 21 billion euros.
The ambition for Port of Antwerp-Bruges is clear - to become the world's first port that reconciles economy, people, and climate. As well as growing in a sustainable way, the Port also aims to focus on its unique position as a logistics, maritime and industrial centre and to take the lead in the transition to a circular and low-carbon economy.
Together with the port community, customers and other partners, Port of Antwerp-Bruges is actively seeking innovative solutions for a sustainable future. High on the agenda is its responsibility for the environment and the surrounding society.
Join representatives from the Port of Antwerp-Bruges at Coastlink, including Justin Atkin, UK & Ireland Representative, who will be presenting on building resilient supply chains and total intermodal connectivity solutions.
Justin stated, "The Port of Antwerp-Bruges is delighted to sponsor Coastlink 2023 which takes place in Liverpool between 03rd and 04th May.
Intermodal networks and just-in-time supply chains have gone through much change in recent years, causing disruption and costly delays. With two unique port platforms and extensive connectivity to the hinterland by water, rail, land and pipeline, the Port of Antwerp-Bruges has adapted to ensure that shippers are provided with integrated transportation solutions.
We very much look forward to attending the conference and presenting in the session that focuses on the development, promotion, and delivery of resilient end-to-end supply chains.
With limited places remaining, register for what promises to be an excellent opportunity to exchange ideas, build networks and of course enjoy the historic port city of Liverpool".
Coastlink takes place on 3 & 4 May 2023 at the Royal Liver Building in Liverpool. Hosted by Peel Ports - Liverpool, this year's event will centre on the theme of Growing Sustainable Supply Chains: Short Sea Shipping and Intermodal Networks.
For delegate bookings and information on all the sponsorship opportunities at Coastlink contact Joanna Miller on JMiller@mercatormedia.com or call the Events team on +44 1329 825335.