Amaia Sarasola, Marketing & Commercial Manager for the Port of Bilbao Authority joins the debate at Coastlink.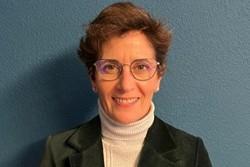 Amaia will present on the panel which will address the subject of 'Post Brexit and post-pandemic – Are we where we need to be?'. Moderated by Richard Ballantyne OBE, Chief Executive of the British Ports Association, the panel will provide their insight on the current challenges for short sea & freight movements; the effects on EU-UK trade flows; the need for frictionless trade and reduced port congestion; and their views for the future.
Amaia will be joined on the panel by speakers from DFDS A/S, the Port of Dover, and the Irish Exporters Association. Hear about the latest challenges and opportunities across the sector and take the opportunity to present your questions to the panel in the live debate.
The Port of Bilbao's strategic pillars include – environmental sustainability, competitive services, and the generation of economic growth - with the development of greener and digital shipping corridors also a priority.
Since 2005 the Port of Bilbao has been leading activity in these areas which will now be boosted by investment in the electrification of the port terminals and the Basque Hydrogen Corridor.
Amaia stated 'The Port of Bilbao - as the leader in shipping services to the Atlantic Arc and to the United Kingdom in particular - has been further strengthened with the introduction of more environmentally-friendly vessels in the last two years.'
Take advantage of the knowledge sharing, the cross-collaboration, and the networking opportunities with key shipping lines and ports at Coastlink 2023 on 3 & 4 May. Book your place online today – visit the Coastlink website or contact the Coastlink team on +44 1329 825335.