Raoul Tan, Senior Business Manager Digital Development, from the Port of Rotterdam has been confirmed to speak at Coastlink on Digitalisation and Innovation. Coastlink recently announced the new conference dates will be Wednesday 21st and Thursday 22nd April 2021, with the event continuing to be held at the Port of Antwerp.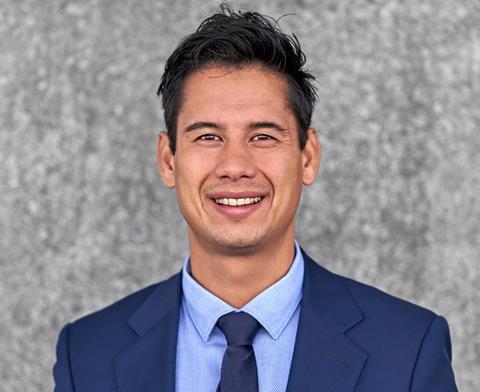 Raoul will present on Day 2 in the Session focussed on 'Looking to the Future - Improving Efficiencies through Digitalisation and Innovation'. The Port of Rotterdam's ambition is to be the world's smartest port and it is taking the lead in the digital transformation of ports and logistics. Their aim is to create a global network of smart connected ports that will improve efficiency in global trade lanes whilst reducing costs and carbon emissions. Raoul will share their vision on how collaboration and co-creation are vital for the port industry - and share best practice on multiple digital innovation solutions.
Raoul believes creating added value for customers and putting in place efficient measures in the transport and logistics industry, are the first steps towards reducing the carbon footprint and meeting global sustainability goals. Working within the Port of Rotterdam International department, Raoul is responsible for digital developments and actively connecting Port Authorities and Communities to their digital offering and services.
Attend Coastlink to understand how the latest digital and innovation services can help your business. Utilising Artificial Intelligence, just in time port calls, blockchain technology, and container track and trace technology, are just some of the areas creating cost and time efficiencies as well as having environmental benefits by cutting carbon emissions.
As a leading smart port, the Port of Antwerp will host Coastlink on 21 & 22 April 2021. Take advantage of the networking opportunities available at the Conference and meet with the Speakers and Panellists to further your business relationships. Coastlink will host a number of face-to-face networking opportunities throughout the event, including the Conference Dinner on the evening of 21st April and a Technical Visit at the port terminals on 22nd April.
Take advantage of the opportunity to see how new technology and innovative solutions can help your business. Book to attend by visiting our website for more details. Alternatively, please call the team on +44 1329 825335 or email info@coastlink.co.uk.