Coastlink Sponsor, the Port of Tyne, have launched a new green energy park for the UK's north east region - Tyne Clean Energy Park. Following selection as Equinor's flagship operations and maintenance base, for what will become the world's largest offshore wind farm at Dogger Bank, the Tyne Clean Energy Park will provide an infrastructure, catering for all renewable energy production needs.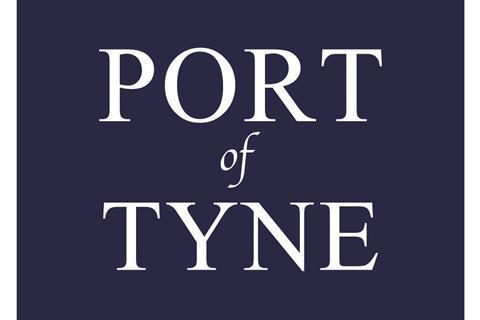 By choosing the Tyne Clean Energy Park as a commercial base, renewables businesses joining Equinor will have a unique opportunity to co-locate every aspect of their supply chains - from manufacturing and assembly operations to installation and maintenance activities. The Port's unique location on the River Tyne provides safe and efficient marine access to existing offshore wind farm sites including Dogger Bank, Seagreen and Sofia, plus outstanding air, road and rail transport links to the rest of the UK and beyond.

Port of Tyne is already rapidly transforming its own commercial operations to become a low-carbon industrial hub and made a clear commitment to decarbonisation in its Tyne 2050 strategy. This outlines the Port's strategic vision to become an Enabler and Operator of clean energy powered maritime supply chain services, including being 'Carbon Neutral by 2030' and 'All Electric by 2040'.

Demonstrating a long term commitment to innovation, the Port of Tyne is leading the UK's first 2050 Maritime Innovation Hub, a collaboration of organisations from maritime logistics, technology and academia. Launched in response to the government's call for greater innovation in maritime, this has focused on a range of projects, including investigating the potential of renewables within Port of Tyne plus maritime relevant solutions using autonomous systems and AI.

Join Port of Tyne representatives – Richard Newton, Commercial Director Logistics, and Ian Blake, Head of Information Technology – at Coastlink in 2021, where they will share their vision and insight on both short sea and feeder shipping services at the port - and the learnings from the work being completed at Maritime Innovation Hub.

Coastlink 2021 will be hosted by the Port of Antwerp on 21 & 22 April 2021 - Europe's second largest port. Book your delegate place online and take advantage of all that Coastlink has to offer in 2021. Delegate places include:
Conference attendance on both days
Place at the Conference Dinner on the evening of Day 1 – 21st April 2021
Place on the Technical Visit at the Port of Antwerp, on Day 2 – 22nd April 2021 which will include a tour of the short sea shipping terminal
Conference Handbook & full documentation in electronic format
Lunch and refreshments on both days
Networking Opportunities throughout the event
More information on the event and how to book your place can be found on the Coastlink Website. Alternatively, please call the team on +44 1329 825335 or email info@coastlink.co.uk