Coastlink 2023 Conference speaker awarded Maritime UK's 2023 Rising Star Award.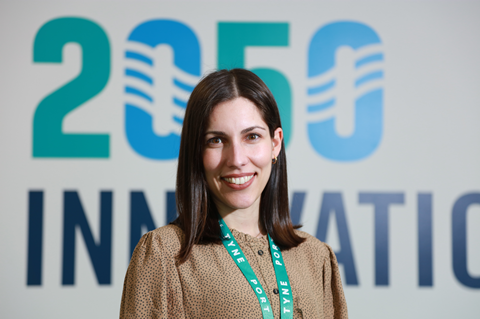 Eleni Bougioukou, Innovation Manager at the Port of Tyne has been awarded the 2023 'Rising Star' Award at the Maritime UK Awards.
Eleni is responsible for the Port's energy and sustainability-focused projects. She leads and manages the strategic development and tactical implementation of pioneering, sustainability-focused innovation and technology activities required to achieve the Port's strategic net zero and environmental objectives - as outlined in the ambitious Tyne 2050 strategy.
Joining the Coastlink panel 'Driving efficiency through data, and port collaboration' Eleni will highlight the work the port is doing across the Maritime Data Cluster with a common goal to achieve a green, sustainable, and smart future for the maritime sector.
The Maritime Data Cluster has been created to facilitate the sharing of non-commercial data between ports to achieve collective, workable solutions for the industry in areas such as health and safety, clean energy, decarbonisation, cyber security, and asset management.
Learn more from Eleni at Coastlink 2023 taking place on 3 & 4 May in Liverpool. Eleni will be joined by fellow panellists from Royal Haskoning DHV and BIMCO, and colleagues from the Port of Tyne.
Keen to join the debate? Book your place online via the Coastlink website and take advantage of the learnings and networking opportunities on offer at this year's event.
For more information contact the Coastlink events Team on info@coastlink.co.uk or call on +44 1329 825335.