The Port of Zeebrugge have announced that estuary container shipping is growing at the port. PortConnect, which offers container transport between Zeebrugge and Antwerp, have added the m/v 'Polybotes' and the m/v 'Euroports' to their estuary shipping fleet, strengthening the connection between Zeebrugge and neighbouring ports.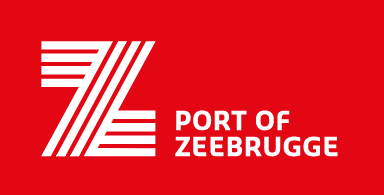 Over recent months, the Polybotes (200 TEU), initially used by PortConnect for the inland transport of roro cargo, has been retrofitted for container transport. The 'Euroports' (400 TEU) will also be joining PortConnect's estuary fleet services.

In total, this will add an extra capacity of 600 TEU, giving greater flexibility to PortConnect's estuary services. Estuary shipping is part of Zeebrugge's strategy to achieve a more sustainable modal split. The volumes handled in Zeebrugge using this mode of transport rose by 4.2% in 2020 (2.322.500 tons).
Lieve Duprez, Chief Shortsea Officer for the Port of Zeebrugge will be joining Coastlink 2021 to present on the connectivity at the port which link shortsea operations with a vast state of the art railway network. The main shortsea terminals in Zeebrugge are linked daily to the European hinterland through a high frequency of railway connections. Cargo is shipped to various markets in the UK, Scandinavia, the Baltic region and Southern Europe.
Join Lieve at the Coastlink Conference where she will be presenting during the session focussed on 'Building Connectivity & Networks for the future – linking short sea shipping to intermodal transport route'.
Click here for details of our full Conference Programme and information on our speakers who will be presenting in the following sessions:
- Session 1: Market Sector Overview: Industry Challenges and New Opportunities for Short Sea & Feeder Shipping
- Session 2: Building Connectivity & Networks for the future – linking Short Sea & Feeder Shipping to Intermodal Transport Routes
- Session 3: Looking to the future – Improving efficiencies through Digitalisation & Innovation
Book now to attend by visiting the Coastlink Website for more details. Alternatively, please call Joanna Miller on +44 1329 825335 or email info@coastlink.co.uk.