Lieve Duprez – Chief Officer Shortsea at the Port of Zeebrugge, has been confirmed as a speaker at Coastlink.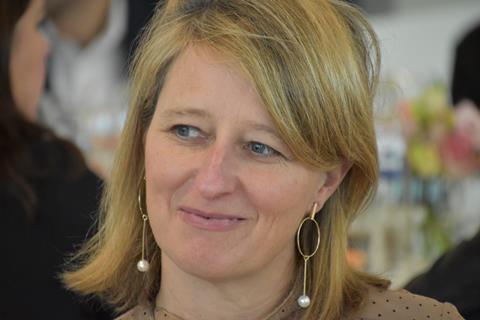 Lieve will present in Session 2 of the Conference which will focus on 'Building Connectivity & Networks for the Future – Linking Short Sea Shipping to Intermodal Transport Routes'. She will discuss how short sea shipping is sustained at the Port of Zeebrugge by a vast state of the art railway network.
Short sea terminals at the port have daily links to the European hinterland – with a strong focus on Italy – through a high frequency of railway connections. From there cargo is shipped to various markets in the UK, Scandinavia, the Baltic region and also Southern Europe.
Lieve joined the Port of Zeebrugge in 1999 and had many years' experience as the Press and B2B Communication Officer before taking on the role of Chief Officer Shortsea in January 2020. Lieve has Masters degrees in both Journalism and Languages (Dutch, French and English).
Join Lieve and key industry stakeholders from the Port of Tyne, North Adriatic Sea Port Authority, Port of Rotterdam, Unifeeder and Royal Haskoning DHV Ocean Shipping Consultants to discuss the opportunities for growth in the short sea shipping sector and how ports are driving efficiencies through improvements in intermodal transport networks.
Coastlink will deliver 1.5 days of informative presentations and panel discussions with sessions concentrating on the following topics:
Market Sector Overview: Industry Challenges and New Opportunities for Short Sea & Feeder Shipping
Building Connectivity & Networks for the future – linking Short Sea & Feeder Shipping to Intermodal Transport Routes
Looking to the future – Improving efficiencies through Digitalisation & Innovation
Take advantage of the networking opportunities available at the Conference to meet with the Speakers and Panellists, and further your business relationships. A highlight of the delegate package is the Conference Dinner which will be co-hosted by the Port of Antwerp onboard the Riverstar Wilford. The evening will incorporate a drinks reception and a tour of the port, before attendees will be invited to enjoy a sumptuous 3-course dinner.
Coastlink delegate places can be booked online here, with the full delegate package including:
Conference attendance on both days
Place at the Conference Dinner on the evening of Day 1 – 13th May
Place on the Technical Visit at the Port of Antwerp, on the afternoon of day 2 – 14th May which will include a tour of the short sea shipping terminal,
Conference Handbook & full documentation in electronic format
Lunch and refreshments on both days
Networking Opportunities throughout the event
Take advantage of all that Coastlink has to offer and benefit from the networking opportunities available. Book now to attend by visiting our Website for more details. Alternatively, please call the team on +44 1329 825335 or email info@coastlink.co.uk.