The Conference, to be held on Wednesday 12 June and Thursday 13 June 2019, will be chaired by Gavin Roser, Ambassador at Large, European Freight and Logistics Leaders Forum (F&L).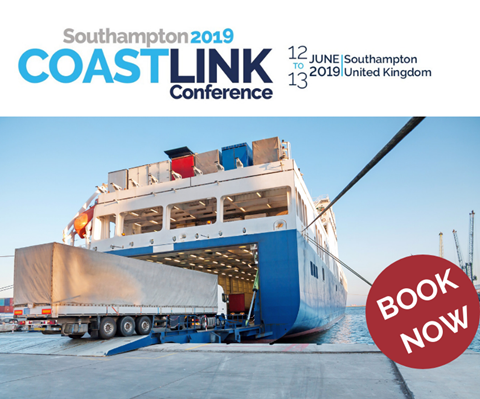 The conference will encompass 3 sessions covering the topics of:
The changing European logistics landscape;
How to manage your transport procurement and service;
Belt & Road – the real partnership with Europe.
The sessions will be followed by a technical visit and tour of the Port.
The varied conference programme includes the keynote presentations from Sarah Kenny, Vice Chair, Maritime UK, Presentations include Justin Atkin, UK Representative, Port of Antwerp speaking on The strategic importance of short sea shipping in the Port of Antwerp'; Dr Merv Rowlinson, Lecturer in Maritime Economics , City University, London & Piraeus speaking on The future of short sea shipping: cases in roads to water initiatives; and Tim Hardy, Business Lead, BMT Group speaking on Vessel Technology Advice and Support (VTAS) – an independent service for accelerated adoption of energy saving technologies.
Panel discussions will be held for each session to promote active debate and delegate engagement.
Click here to view the Provisional Conference Programme.
The 2-day conference includes networking opportunities throughout the sessions together with a Welcome Drinks Reception on the evening of 11th June and a Conference Dinner on the evening of 12th June 2019.
Save over £150 by booking today - use code early and book your place here: Delegate Booking