Coastlink is delighted to announce that John Lucy, Head of International Transport at the Road Haulage Association Ltd will be presenting at Coastlink 2021, taking place in the Port of Antwerp on 29th & 30th September.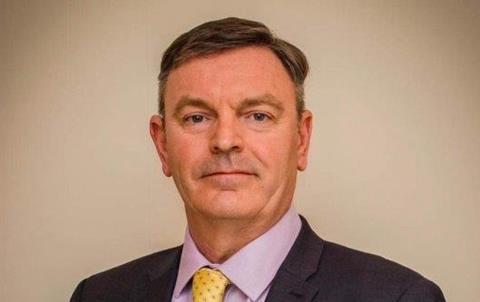 The Road Haulage Association (RHA) is the voice of the UK road haulage profession and is a respected partner to the broader logistics community. As the Head of International Transport John Lucy has over 35 years' experience in international transport and logistics, specialising in complex international road transport operations to unusual destinations.
Since 2018 John has been heavily involved with industry and various government departments on the impacts of Brexit on cross border road freight. He also heads up the new RHA Customs Brokerage offering.
John will be joining Coastlink to present in Session 1 – looking at road freight connectivity, the current challenges, and the opportunities to enhance intermodal networks. He will discuss how road freight considerations are integral to the success of all multimodal and intermodal solutions, and he will provide his insight on how Brexit Is changing the logistics landscape in the UK and at the connected EU ports.
Join John at the Coastlink Conference to learn about more how the industry and intermodal supply chain is evolving. The theme for this year's event will focus on Building Connectivity through short sea shipping and intermodal networks. Take advantage of the learnings from key industry professionals that will help you develop your business for the future.

The full delegate package at Coastlink includes:
- Conference attendance on both days
- Place at the Conference Dinner on the evening of Day 1 – 29th September
- Place on the Technical Visit at the Port of Antwerp in the afternoon of Day 2 – 30th September
- Conference Handbook & full documentation in electronic format
- Lunch and refreshments on both days
- Networking Opportunities throughout the event
Book now to attend by visiting the Coastlink Website for more details. Alternatively, please call Joanna Miller on +44 1329 825335 or email info@coastlink.co.uk.