Short sea shipping offers a sustainable, efficient, and viable alternative mode of transport for the movement of freight. Ideally situated 80km inland, the Port of Antwerp offers shippers the ability to offload freight nearer to final destinations across Europe.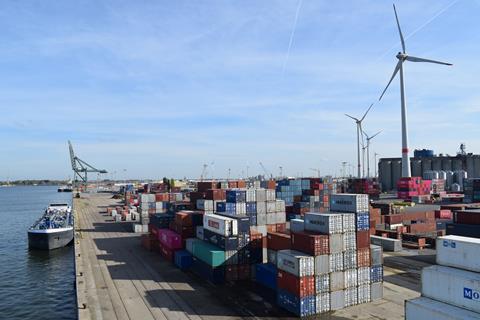 The Port of Antwerp offers weekly fixed short sea and feeder services to and from 200 European and North African destinations. With a hub of intermodal transport links, including inland waterways and rail, the Port of Antwerp continue to expand their short sea offering. During June 2020, Antwerp announced that rail operators at the port were introducing new shuttles and expanding capacity on existing connections with Germany, France, Slovakia, Austria, Czech Republic, Duisburg, and Switzerland.
In line with the EU strategy to shift 30% of road freight over 300km, to other modes by 2030, short sea shipping offers a real alternative. Short sea shipping delivers an efficient, reliable solution which works towards meeting environmental and sustainable goals. Attend Coastlink in 2020 and join industry experts from the short sea and feeder shipping sector, and professionals from the supply chain and port sectors who meet to discuss the factors affecting the industry and new emerging opportunities.
Coastlink 2020 will deliver engaging and informative presentations, and, drive interesting debate through panel discussions in each session. Key topics for the conference agenda are:
Market Sector Overview: Industry challenges and new opportunities for short sea and feeder shipping
Building Connectivity & Networks for the Future: Linking short sea shipping to intermodal transport routes
Looking to the Future: Improving efficiencies through digitalization and innovation
Full details of the Conference Programme can be found on our Website
Don't miss the opportunity to visit the Port of Antwerp, where the event will be held in the prestigious Port House. Delegates will be offered a place on the Technical Visit in the afternoon of Day 2, which will incorporate a tour of 2 terminals at the port including the Short Sea Terminal.
Book now to confirm your place. Bookings can be made online on our website. Alternatively, please call the team on +44 1329 825335 or email info@coastlink.co.uk.