Short sea and feeder shipping represents a significant opportunity for maritime sustainability and the 2020 Coastlink conference aims to tackle the challenges ahead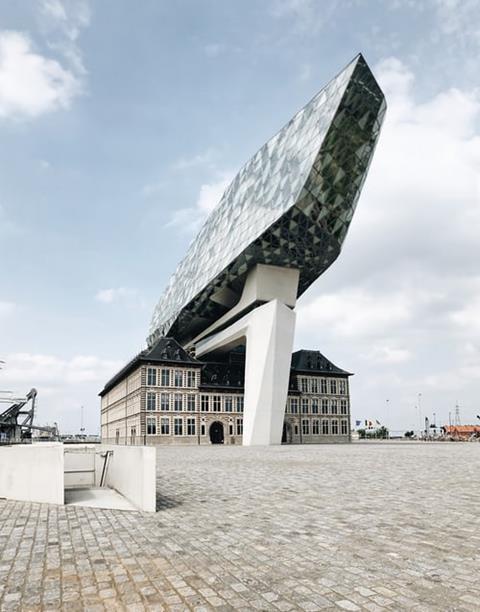 Maritime stakeholders are seeking more efficient and sustainable operations in the face of changing power dynamics and stricter environmental regulations. The short sea and feeder shipping sector is playing a valuable part in this evolution.
Shipping companies, ports and logistics providers alike have all made notable investments in the sector, which has fostered some powerful partnerships and seen a culture of sharing best practise to build connectivity. However, these investments do not come without operational and technological challenges. Coastlink, a neutral pan-European network dedicated to the promotion of short sea and feeder shipping, seeks to encourage solutions for all stakeholders at its conference.
Hosted by the Port of Antwerp, the Coastlink conference will incorporate key insights into the market, from organisations including DP World-owned Unifeeder, the largest feeder and short sea network in Europe.
Green Reach
Unifeeder's Netherlands country manager, Hans Meeder, who first joined the company in 2014 as feeder manager in Rotterdam and previously worked for Royal Burger Group as line manager for Xpress Feeders Ltd, will deliver the keynote address during session one, day one of the conference. He will focus on how new rules and regulations can be overcome to develop opportunities in the form of new solutions, trade and knowledge building.
In December 2019, Denmark-headquartered Unifeeder acquired a majority stake in Singapore-based Feedertech Group, signalling its aim to increase its global reach, while supporting existing logistics capabilities and facilitating integrated services. The organisation has a strong interest in sustainable fuels and cutting emissions, endorsed by its partnership with GreenStream to reduce fuel consumption. The company is also working with Nauticor to carry out LNG bunkering and prepare its feeder container ship Wes Amelie to become the first vessel in the world to run on Synthetic Natural Gas (SNG) generated by wind energy.
Continuing the theme of addressing challenges and opportunities in the sector, Catrien Scheers, chairman at Fast Group Belgium, will specifically look at how shipping can continue towards sustainability by contributing to the UN's Sustainable Development Goals (SDGs), an initiative which this logistics service provider actively supports.
As host of the conference, the Port of Antwerp is very well placed to share its own experiences of contributing to efficiency and sustainability. The port offers weekly, fixed, short-sea and feeder services to and from 200 destinations in Europe and North Africa, with the benefits of reduced congestion and emissions by taking cargo off the roads, combined with extensive capacity and cost reduction.
Intermodal Input
Coastlink also represents the intermodal transport networks that support the sector and session two of the conference looks at linking short-sea shipping to intermodal transport routes. Alex Veitch, head of multimodal policy at the Freight Transport Association, will lead a panel discussion on the topic. Speakers include Stephen Carr, commercial director at Peel Ports, who will explain the company's efforts to strengthen the door-to-door supply chain service concept. Peel Ports has made notable investments in rail to bolster its supply chain activities and supports the Freight Transport Association in encouraging shippers to utilise short sea shipping.
Digitalising the future
Building connectivity is key to ensuring short-sea services are streamlined, bringing us back to the question of how to develop and monitor efficiency. A topic ever-present in the bid to understand the future of the sector is digitalisation and innovation, and the focus on the conference moves to this area on day two.
Steven Schootbrugge, CEO of Chartworld, will outline how advances in digitalisation are changing and shaping the sector, while Martin Williams, technical director at JBA Consulting, will explain how the company assists ports in mitigating operational risks, through a combination of advanced simulation and analytics.
Offering a port perspective on innovation and how it can help short-sea shipping is the Port of Tyne, which in July 2019 was one of seven partners to launch the Maritime 2050 Innovation Hub. Based at the Port of Tyne, the Hub was established to support collaboration in developing solutions to the technological challenges facing the maritime sector and the global logistics industry.
To view the full Coastlink Conference Programme including networking opportunities, please click here
Book now to secure your delegate place at Coastlink, and hear more on the emerging opportunities for growth in the short sea shipping sector. If you are a member of one of our supporting associations a 10% discount is available – please quote the Supporter code when making your booking and the discount will be applied. Alternatively, please call the team on +44 1329 825335 or email info@coastlink.co.uk.