With Sustainable Development Goals and the European Green Deal at the forefront of future plans for ports and shipping, Coastlink's Gold Sponsor – NAVTEK Naval Technologies Inc – introduce the world's first re-chargeable all electric battery powered Zero Emission Tug – ZEETUG30.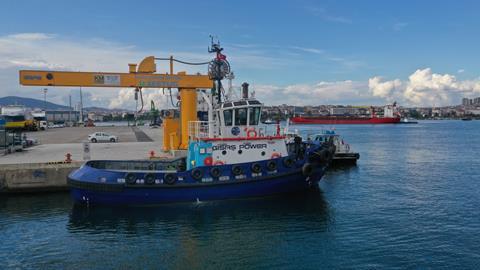 Designed in 2019 and reliant solely on battery power for bollard pull, NAVTEK launched the first ZEETUG at the Port of Istanbul in 2020, following successful sea trials. Taking the next step in helping ports reduce GHG emissions is the key to ZEETUG's success and NAVTEK have confirmed that a further 3 vessels are currently on order.
With 85% lower operating costs due to the full electric propulsion systems, ZEETUG30 delivers real benefit for operators. ZEETUG's Smart Tug Energy Management System is also designed and built by NAVTEK with the objective of optimising the electric power consumption and extending its driving range.
Join the team from NAVTEK Naval Technologies Inc at Coastlink, to understand how their latest innovations can work with and benefit your business.
Coastlink will offer networking opportunities throughout the 2-day event, enabling attendees to meet and build new relationships with key stakeholders from the Ports of Antwerp, Zeebrugge, Rotterdam, and Tyne, as well as industry professionals from Peel Ports, Ocean Shipping Consultants, and Fast Group Belgium.

Book your delegate place online and take advantage of all that Coastlink has to offer in 2021. Delegate places include:
Conference attendance on both days
Place at the Conference Dinner on the evening of Day 1 – 21st April 2021
Place on the Technical Visit at the Port of Antwerp, on Day 2 – 22nd April 2021 which will include a tour of the short sea shipping terminal
Conference Handbook & full documentation in electronic format
Lunch and refreshments on both days
Networking Opportunities throughout the event
Book now to attend by visiting the Coastlink Website for more details. Alternatively, please contact the team on +44 1329 825335 or email info@coastlink.co.uk.