In the afternoon of Day 2 of the event, the Port of Antwerp-Bruges invited delegates and speakers to join them for a port tour.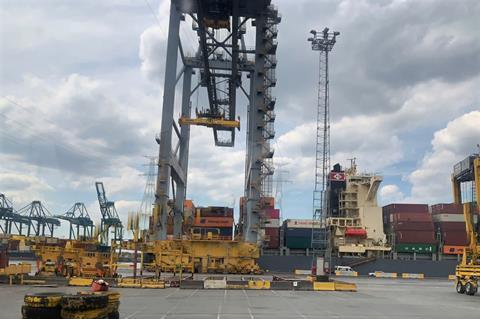 Attendees were joined by a tour specialist to provide the history and background of the port. After being given a short history on the port at the stunning Port House venue, attendees were taken by coach to enjoy a Technical Visit at the DP World Antwerp Gateway terminal.
Joined by a member of the DP World Operations Team, attendees were given an insight into the workings of the terminal, of which over 90% is container handling. With 63 straddle carriers and 10 ship to shore container gantries the Antwerp Gateway operation is vast.
After 1.5 days of discussion, informative presentations, and at times intense debate, the technical visit was a chance to relax and network with other attendees, whilst gaining an understanding and a behind the scenes look at the terminal operations.
Thank you to the Port of Antwerp-Bruges for hosting and arranging this technical visit.