Coastlink 2020 will be hosted in the Port of Antwerp - Europe's second largest seaport – on Wednesday 13th and Thursday 14th May 2020. The event will be held at The Port House – an award winning and dynamic venue, reflecting the innovative nature and sustainable values set out by the port.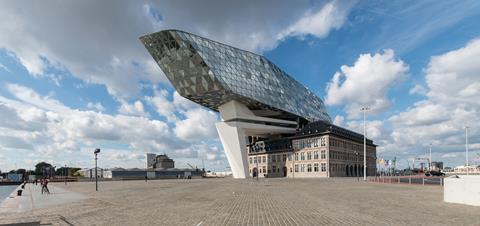 The focus of the 2020 Conference is Building Connectivity between Short Sea Shipping and Intermodal Networks. Coastlink delegates will get to experience this first-hand when attending the Technical Visit on Day 2 of the Conference.
As a highlight of the delegate package, the Port of Antwerp offers a look at one of their dedicated shortsea terminals and a major container deepsea terminal. Delegates will discover how shortsea optimally connects to inland shipping, and rail transport to inland destinations, with an opportunity to view these intermodal facilities at the terminal. From the panoramic roof terrace of the container terminal attendees will learn about efficient container transport management in one of Europe's largest container ports.
Coastlink will deliver 1.5 days of Conference Sessions which will include informative presentations and panel discussions designed to encourage open discussion and audience participation.
Included in the full delegate package:
Conference attendance on both days
Place at the Conference Dinner on the evening of Day 1 – 13th May
Place on the Technical Visit at the Port of Antwerp, on the afternoon of day 2 – 14th May
Conference Handbook & full documentation in electronic format
Lunch and refreshments on both days
Networking Opportunities throughout the event
Enhance your knowledge on how the Port of Antwerp are maximising their centrally located European position with shortsea shipping routes and intermodal connections by booking now to attend Coastlink 2020.
Benefit from the 15% Early Bird Discount on the delegate package – book online by visiting our Website and enter code early at the checkout to redeem the discount. Alternatively, please call the team on +44 1329 825335 or email info@coastlink.co.uk.