Did you miss The Coastlink Conference 2019? You can now download the conference papers online! The Coastlink Conference took place on 12-13th June 2019 at the Leonardo Royal Hotel Southampton Grand Harbour.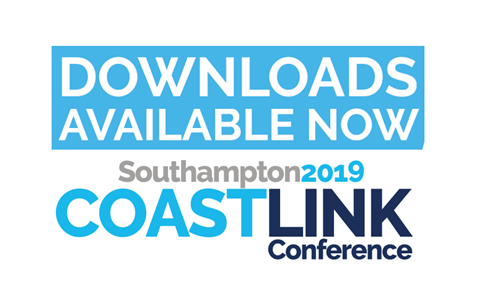 The conference is a neutral pan-European network dedicated to the promotion of short sea and feeder container shipping and how they form part of a competitive supply chain.
Click here to buy the conference papers for just £330 (€395)!
Programme highlights included:
Keynote address – Implications and opportunities in the rapidly changing UK maritime political, sociological, environmental and technological landscape
Sarah Kenny, Vice Chair of Maritime UK
The future of short-sea shipping: cases in roads to water initiatives
Dr Merv Rowlinson, Lecturer in Maritime Economics, City University, London & Piraeus
Keynote address - Efficient Transport Solutions and Sustainable Supply Chains
Andrew Ellis, Country Manager, Unifeeder UK
Port of Gdansk – the first station in Europe's Belt & Road
Krysztof Zalewski, Marketing & International Relations Specialist, Port of Gdansk
Please click here to view the full programme
The conference was attended by delegates from:
Port of Antwerp
Port of Rotterdam
Portsmouth International Port
ABP Southampton & Hams Hall
The European Freight and Logistics Leaders' Forum
For more information, contact the team on +444 1329 825335 or email info@coastlink.co.uk