Mercator Media Limited has acquired the business of The Coastlink Network; a neutral pan-European network dedicated to the promotion of short sea and feeder container shipping and how they form part of a competitive supply chain.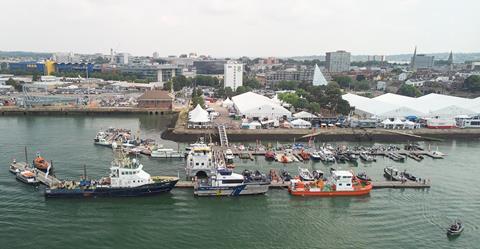 Since 2004, Coastlink has hosted a series of 18 conferences and meetings, the broad aims of which have been to –
- Maximise the utilisation and potential of shipping networks.
- Achieve an environmentally friendly modal shift to shipping.
- Encourage more services linking ports in European waters.
- Develop collaboration between shippers, ports, shipping lines and freight organisations.
Coastlink was established in 2004 by David Cheslin and Gavin Roser, both experienced shipping professionals with a passion for short sea and feeder container shipping and logistics. The founding conference was held in London early in 2004. Over the years Coastlink has produced or participated in successful events in Zeebrugge, Dublin, Bilbao, Liverpool, Hamburg, Port Rouen, Paris, Antwerp, London, Poole, Dunkirk, Cardiff, Tallinn, Birmingham, Gothenburg, Zeebrugge, Gdansk, Nantes, Perth, Hull, Bristol, Newcastle and Felixstowe.
The industry operates in a complex world of regulation, competitive forces from other modes together with the need to make the sector more attractive as a career for future generations. The Coastlink Network events are a place for industry professionals to meet and discuss geopolitics, innovation, economic and environmental considerations for mutual benefit.
Andrew Webster, Mercator Media Ltd CEO commented, 'Mercator is a great, new home for the Coastlink Network events. It fits very well with what we do and complements our magazines that overlap this marketplace; Port Strategy, The MotorShip and Maritime Journal as well as our events, GreenPort Congress, Propulsion & Future Fuels and the well-known commercial marine exhibition, Seawork'.
Co-Founder Gavin Roser, currently 'Ambassador at Large' of the European Freight & Logistic Leaders Forum - a Brussels-based non-profit international think tank, commented, 'I am delighted we have a good solution for all concerned and, importantly, Coastlink will enter a new era'. Gavin will continue as a consultant to Coastlink to ensure its continued relevance.
The next edition of the Coastlink Network conference will be co-located with Seawork, 11-13 June 2019, in Southampton, UK and held on 12-13.