Tienne Oates – Logistics Project Manager at Wincanton for B&Q – has been announced as a Speaker at Coastlink.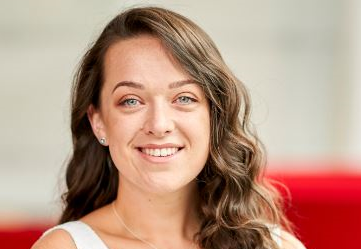 Graduated from Aston in 2018 with a first class BSC degree in Logistics with Supply Chain Management and being the first Novus Lite Graduate, Tienne also spent a year with Intel as a Geographical Business Analyst.
Tienne subsequently joined Wincanton on their Graduate programme and is contracted to B&Q as a Logistics Project Manager within the Home Delivery team. Tienne will focus on the Green Agenda and the implications of implementing this within the supply chain. She is passionate about using technology to transform the industry, customer service and experience as well as delivering a step change in the green agenda,
Tienne is also the Young Persons Representative on the West Midlands CILT committee.
Book your delegate space at Coastlink to find out more about the impact of the Green Agenda on the supply chain. Participate in the panel discussion for this session which will look at 'How to manage your transport procurement and service – the best cost and delivery solution with environmental consideration'.
For more information on the Coastlink Conference Programme Click Here
Discounts are available for members of our Supporting Associations – the Chartered Institute of Logistics and Transport (CILT), the Freight Transport Association (FTA), British Ports Association (BPA) and European Logistics Association (ELA).
For more information on how to book your delegate place, visit our website. Alternatively, please call the team on +44 1329 825335 or email info@coastlink.co.uk.