After the challenging two years of the global Covid pandemic, and just when we all thought it was safe to get back in the water, we are now faced by yet more uncertain times ahead.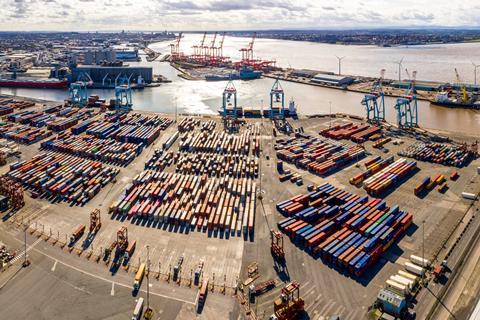 Only one thing seems certain, we must all stay prepared for further volatility.
Covid was an unexpected event, throwing the supply chain into turmoil with shipping disruption, driver shortages and changing consumer behaviour; with an unseasonal surge in demand for goods as people found themselves unable to spend on traditional leisure pursuits.
The last twelve months have seen nothing but further chaos; we saw the impact of P&O Ferries delays due to their move to find cheaper labour, the despicable conflict in Ukraine affecting key commodities, industrial unrest and the cost of living crisis taking a grip on economies round the world.
The energy security crisis has added yet another major dimension to our uncertain world and the future seems to bring only more challenges at every turn, with no sign of a return to the old days of normality.
Political instability has also played its part in our modern world of uncertainty, creating opportunities for greater social and industrial unrest, whipping up radical and extreme views which seek to distort the now-distant steadiness we all crave.
When we look back at the financial crisis of 2008/9, we all felt the consequences of a major worldwide economic crisis, yet compared to the constant and regular events of today, this was a singular moment we could understand and plan accordingly with a clear end in sight.
How do we plan for all this current uncertainty, where do you make room for contingency and last minute crises, and ultimately learn to expect the unexpected?
Remaining agile is key. Our approach has been to invest into diversifying our products and services, developing a responsive and nimble team who can respond to changing market conditions and ultimately remain vigilant, keeping an ear to the ground and a eye on the horizon.
One of our largest operations, The Port of Liverpool, has recently been subject to an unfortunate period of industrial action and it's this diversification which has allowed the port to remain fully operational in all areas, aside from the impacted containerised cargo functions.
As people and businesses feel the global economic impact on the cost of living, energy scarcity and conflict, ports need to respond and adapt faster than ever to reconcile areas likely to take a downturn with those for potential growth.
Article by Stephen Carr, Group Commercial Director, Peel Ports Group
Peel Ports is hosting next year's Coastlink conference in Liverpool, join us 3 – 4 May 2023