Matthew Wright, Policy Manager at the UK Chamber of Shipping joins the speaker line-up at the Coastlink Conference on 11 & 12 May 2022.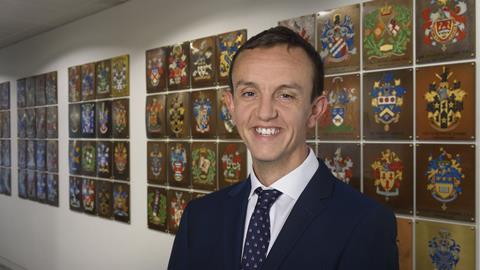 Matthew is responsible for Chamber policy relating to ferry and cruise issues, UK border controls, and provides policy advice regarding the UK's exit from the European Union.
Matthew will join representatives from the Port of Tyne, the North Adriatic Sea Port Authority and Royal Haskoning DHV Ocean Shipping Consultants as they debate and discuss the challenges faced by ports and shipping post-Brexit, and the opportunities emerging for short sea feeder services as a result of changing customs arrangements and the need for resilience in the supply chain.
Coastlink 2022 is being hosted by the Port of Antwerp – Europe's second largest seaport. With an emphasis on growth in the sustainable movement of goods, the Port of Antwerp offer weekly fixed short sea and feeder services to and from 200 destinations in Europe, North Africa, and the UK.
The Coastlink event is supported by the UK Chamber of Shipping, the British Ports Association, Logistics UK, and the Institute of Chartered Shipbrokers. Members of these supporting organisations enjoy a 10% discount on the delegate rate at this 2-day conference. Want to re-connect with industry professionals and discuss the future of short sea feeder services? Book online today and secure one of the remaining delegate places.
The Delegate package includes:
Conference attendance on both days
Place at the Conference Dinner on the evening of Day 1 – 11th May
Place on the Technical Visit at the Port of Antwerp in the afternoon of Day 2 – 12th May
Conference Handbook & full documentation in electronic format
Lunch and refreshments on both days
Networking Opportunities throughout the event
Book online now to attend Coastlink 2022 on 11 & 12 May – or contact Joanna Miller at the Coastlink Team on +44 1329 825335 for further information or email info@coastlink.co.uk.